Cole Swindell Reveals Which 'All of It' Song is Most Personal & Why
By Taylor Fields
August 17, 2018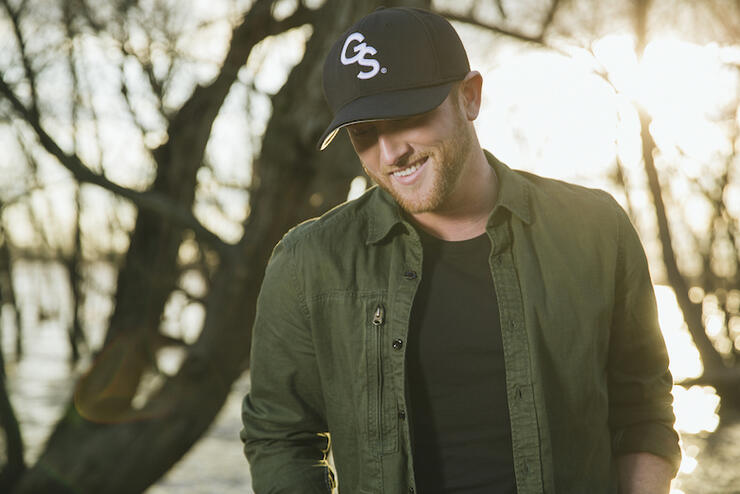 Cole Swindell has returned with his third full-length studio album, All of It. The LP follows 2016's You Should Be Here, and features 12 new songs in total, including his hit single "Break Up In The End" — which was the most added song at country radio the week it was released.
All of It is named after its title track, which Cole believes "relates to the body of work." He explains, "From the happy, sad, party, all kinds of things, that's what you want to do when you make an album is have a good mix to where you're kind of covering about every emotion you can."
Cole wrote about half of the songs on All of It, but says that he "received some of the best songs [he's] ever heard from other songwriters. And that's the beauty of living in Nashville and relying on these songwriters that make a living doing that."
One of the most special songs to Cole on All of It is the last song on the album, "Dad's Old Number." He explains of the emotional track:
"Everybody kind of knows my story from 'You Should be Here,' losing my dad unexpectedly, and I've heard so many 'You Should be Here' stories. And to know that a song like that, that really hits you, is more powerful than probably anything I've ever put out makes me want to record more songs like that. We've still got the fun stuff, but songs like 'Dad's Old Number,' I know from experience listening to that song what it does to me and anybody. It doesn't have to be their dad. Anybody that's lost someone, and still has that number, and they just don't think twice sometimes and dial it up on accident. It's a pretty powerful feeling. And I think a lot of people are going to love this song. It's going to hit them. Songs like this are why I love country music."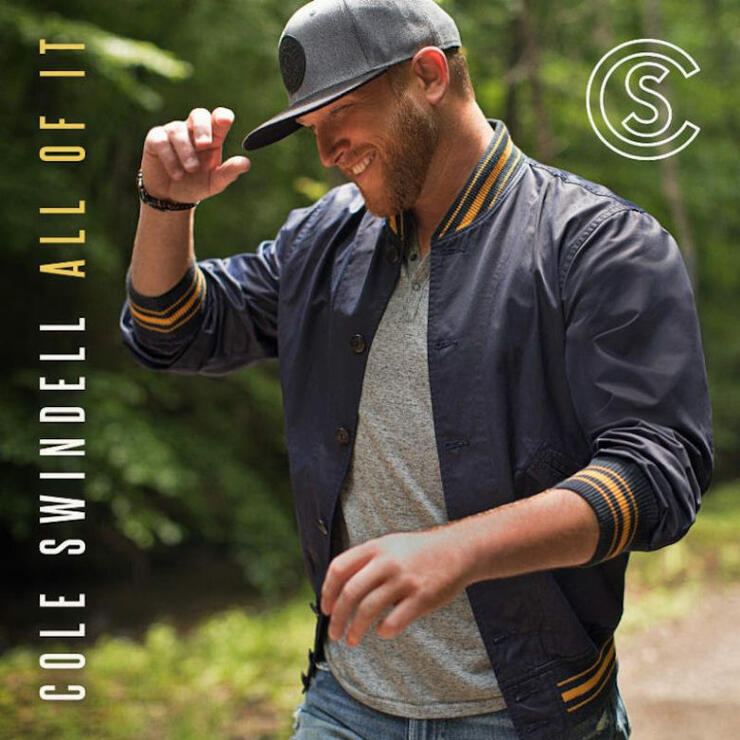 "Break Up in the End" is the lead single from All of It, and Cole says he chose the track to introduce the rest of the record because he "wanted to set the tone." He says:
"We have the fun stuff on this album, but I think we wanted people to know that, hey, we're gonna go a little deeper on you on this album. There's gonna be more songs like 'Break Up in the End' on this album because I know from experience how powerful they are. And, to just play it live and hear stories about people from their relationships, that's what it is. Being an artist, being a songwriter, you're just trying to relate to those people that love music like you do. When I hear something, and I can relate to it, I know there's somebody out there that can relate to it just like I can, and that's what this song is. I'm just so happy Jessie Jo Dillon, Chase McGill, and John Knight, trusted me. I know how much this song means to them, and they trusted me with it, and it's one of my favorite things to sing live now."
Chat About Cole Swindell Reveals Which 'All of It' Song is Most Personal & Why