'Girls Trip' Sequel: Regina Hall Reveals The Flossy Posse Is Coming Back!
By Paris Close
August 17, 2018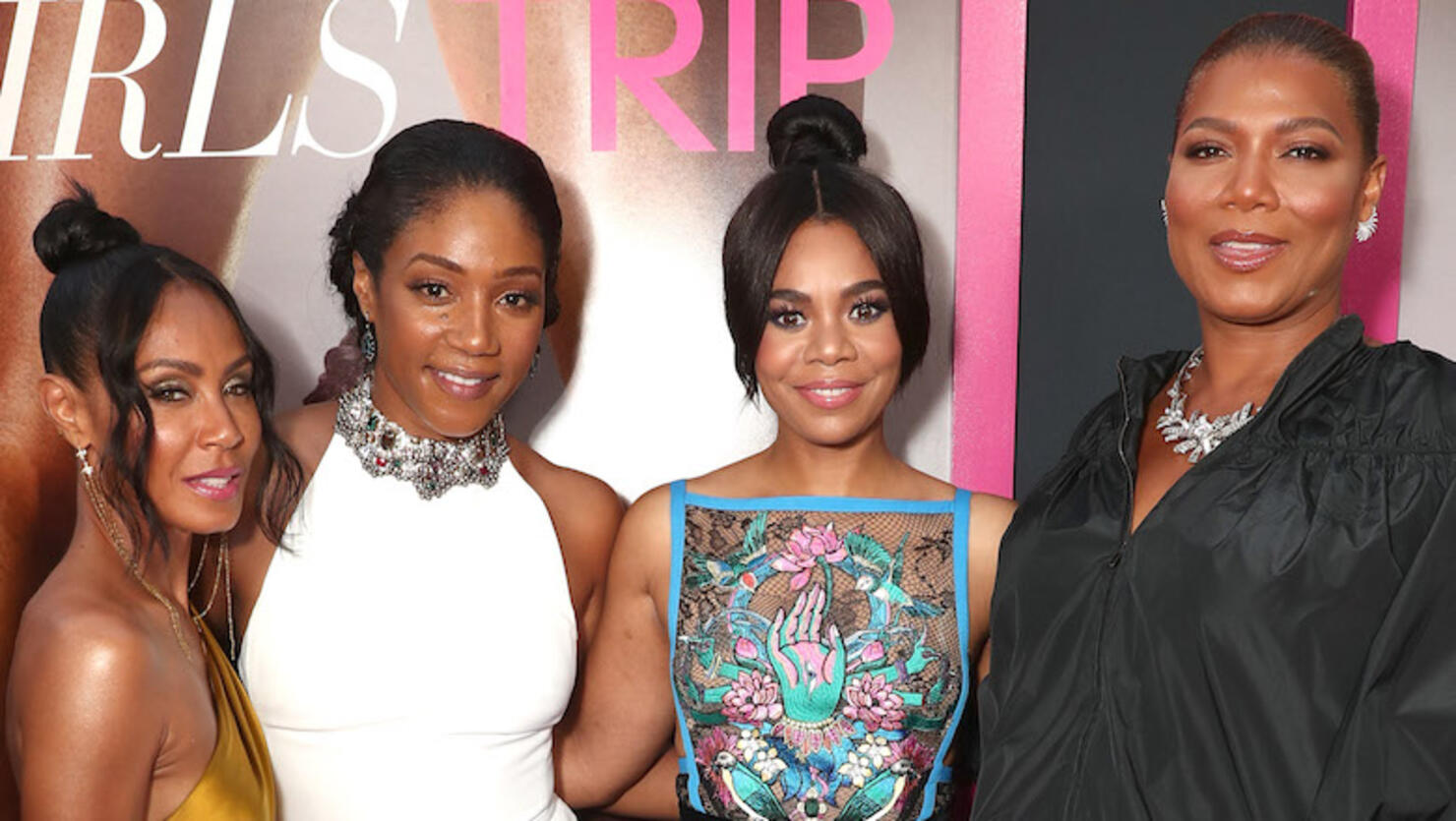 Ayye! Down for another girls trip?
Good, 'cause the ladies of last summer's laugh-out-loud comedy — Regina Hall, Queen Latifah, Tiffany Haddish and Jada Pinkett-Smith — are coming back for yet another entertaining adventure!
"The girls are coming back," Hall revealed during Friday's (August 17) appearance on BuzzFeed News' AM to DM, confirming the Flossy Posse would be returning for a sequel in the future.
"We're trying to make that happen," she continued. "So we're trying to get everything together with the schedule. I think they're working on something. I don't know where we're going. I don't know where the girls are going, but we're going somewhere."
The Malcolm D. Lee-directed blockbuster follows a group of four college friends who reconnect over wild parties, outrageous scandals and past regrets during a spontaneous trip to New Orleans for the Essence Music Festival.
Released last July, the film grossed $140 million globally and more than $100 million domestically — heralding it the first comedy of 2017 to do so. Even more, Girls Trip became the first film written by an African-American woman (Tracy Oliver, Barbershop: The Next Cut) to traverse the $100 million mark at the box office.
Universal has not confirmed the validity of a Girls Trip 2, though Lee told Entertainment Weekly "we'd like to" do a follow-up.
He said: "The audience really took to it, I think they'd want to see what the Flossy Posse is up to next and I'm hoping that we can make that happen and bring that to the masses. It has to be a little bit bigger, it has to be just as good, just as funny, just as outrageous and that takes time … So we don't want to do it if it's not going to be great. We want to make sure that it's a quality piece of work."
Photo: Getty Images