Janet Jackson Talks New Single, Aretha Franklin & Her Need For Good Energy
By James Dinh
August 17, 2018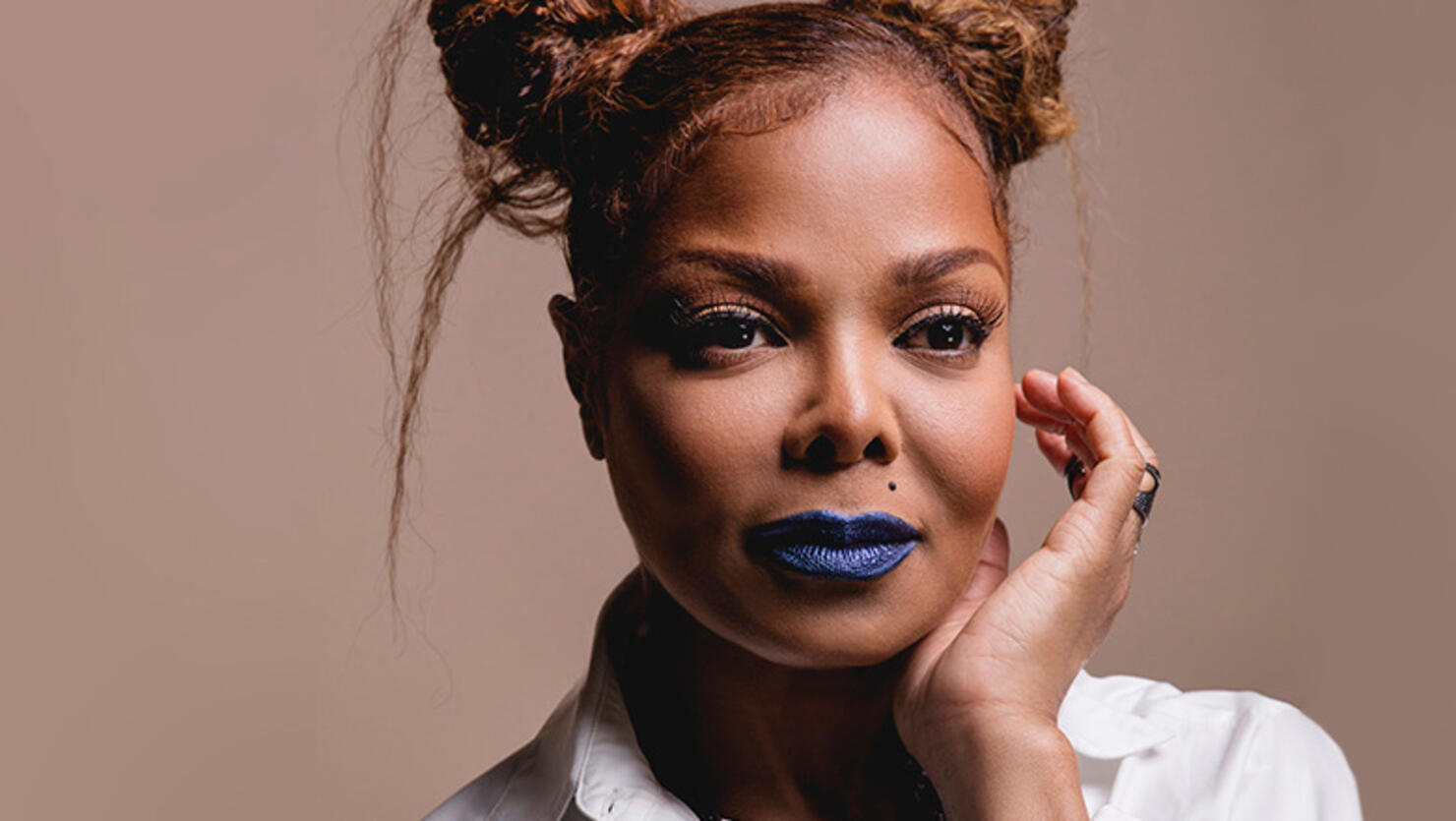 Janet Jackson has spent most of her 30-year career spreading powerful messages. After declaring her independence on 1984's Control, the beloved entertainer went on to challenge social issues, push the boundaries of sexual intimacy, back the #MeToo movement – and that's just the tip of the iceberg. For the newest chapter in her hefty book of pop escapades, the industry pioneer has decided to let the art of now take center stage on her brand-new single, "Made For Now," which features Daddy Yankee.
Alongside hitmaker Harmony Samuels, as well as longtime producers Jimmy Jam and Terry Lewis, the 52-year-old titan has advised listeners to live in the present moment. In her case, that means seizing the dance floor for an Afrobeat and Latin-tinged anthem that's entirely dedicated to letting go of the past and not worrying about the future. Despite the dancefloor template, it's not a song from Miss Jackson if you're nasty Janet, but instead a love letter to her natural instinct to move to a fusion of global sounds.
Prior to the release of the comeback track, the pop artichect took to iHeartRadio to shed some light on the cut, reveling in positive energy and her sweet thoughts on the late Aretha Franklin. Scroll on below to read more from our time with the one and only Janet Jackson.
We have the single dropping on Friday and it's this great celebration of African and Latin music. What inspired you to bring those two sounds together?
I've always loved Latin music, and obviously, the African music is there and always been an influence. Coming from what Daddy Yankee does in reggaeton, it's inspiration. It's reggae music, which brings you back to the African vibe, the whole bit. It was really nice working with him. Growing up with different bodies of music [and] having so many kids in the family, I've been fortunate enough to have an eclectic library of music. [I'm] just doing something different that once again has been a love of mine, but still trying to do different things.
You've never been one to shy away from expressing yourself or releasing music with a message. What was your goal in making "Made for Now"?
It's love. It's being in the moment, being in the now. I think we think too much about the past or the future, and really enjoying the space that you're in at that moment. [It's] all about love. Love through beats, through rhythm, through music. It's a gift from God; music and love.
We can always use more of that. Now, this was your first time working with Harmony Samuels. Talk to me about how the song came together.
I think it was a while back when I was starting the tour. He and I got together and we sat and we talked for a bit [about] topics that I wanted to speak about and music that I would like to explore. I love his roots, his Nigerian roots, so that's how the whole thing flowed and became one body of work, and also working with Jimmy [Jam] and Terry [Lewis] on it. He's wonderful. I really enjoy working with him. He's a great energy.
Fans will be excited to hear that Jimmy and Terry produced the vocals on the track. After all these years, what do you think it is about their dynamic that brings forth this creative energy when you get in the studio with them?
We get each other. I used to call them my two dads. We just really get each other; we're family. We get into the studio together [and] just the creativity and energy flows, and understanding each other. Sometimes we don't even have to say a word, and it's like, "Okay that's exactly what I was about to tell you to do." It just flows like that. After so many years of working together, and us all being in the studio together; including Harmony. When I was putting the vocals down, it was just nice. It was fun.
You had some new energy with Harmony, and then you got the guys that know you well.
Yeah, the old ... I hate to say old energy, but it is energy I'm very familiar with, so it was very nice.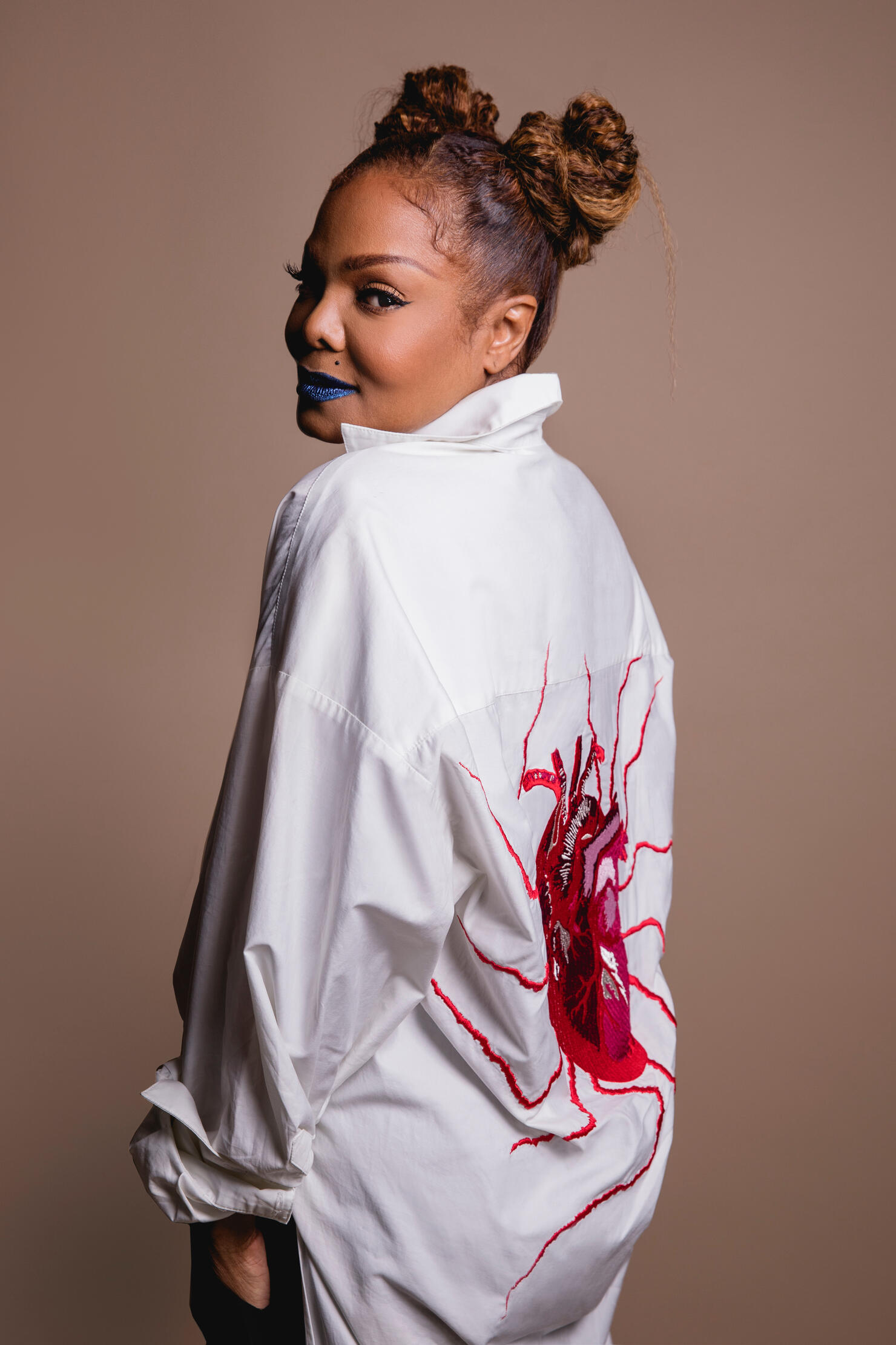 As you mentioned, Daddy Yankee is on the track. He's really helped the resurgence of Latin music in recent years with Top 40. Why did you decide to collaborate with him?
He told me he had heard the song, and he had to get on it, had to be on it. He laid his piece down and it was just really nice. I really wasn't going to put anyone on it, originally. It was just completely done, and by him putting his piece on it, it added an extra little thing to it.
There's definitely more flair.
It was a nice collaboration. Once again, I keep talking about people's energy but what a beautiful soul. Great energy, I really like him and my security guy, I don't know if he's in here somewhere, we've been together for 22 years. When we're alone together going from point A to point B, we listen to reggaeton; and he's one of the artists.
When you think about "Despacito" and all its success, what do you think that means for the direction of pop? Nowadays, music is just music. We're not defined by genres.
That's the way it should be; it really is. It's all really from the same place. It's a gift from God, and I don't like putting labels on stuff really, and everyone does, but it's just music. It's just there for us to enjoy, so we should take it as such.
Escapism!
Exactly.
Your catalog has always included so many international sounds. What are you listening to nowadays?
It depends upon moods that I'm in really. I love listening to H.E.R., Daniel Caesar, Kendrick [Lamar], J Cole. I love Bruno. Those are the people I've been listening to a lot lately.
Will there be plans for an album to accompany "Made for Now"?
Yes, there's a project that will be in the fall — a little project. This is just the beginning. It's the first single.
Can you tell us about the video? We saw some great dancers in the streets.
Yeah, it's the energy, once again. It's incredible, shooting it here in New York; shooting it in Brooklyn, as a matter of fact [and] having a lot of guys from Nigeria, Nigerian dancers. Jamaican guys. Some kids that are from here, from America. It was nice to mix it all up, and the music. A lot of Latin kids as well. It's eclectic, and you see in the video, it's the energy. This happy, optimistic feeling, and bringing those cultures together on the street.
So much of your career has revolved around unity and love. I'm excited to see you continue on with those concepts.
Thank you very much. It's really about us all living in the same place, being under the same roof and about love, and all getting along.
Lastly, I'm sure you've heard but Aretha Franklin, unfortunately, passed away. Are there any memories that you can share with us?
I just heard that being here a little while ago. She lived down the street from my family and her kids used to come over to our house to play and we'd go to hers. I remember her with the red hair, the shoulder length hair, and her answering the door and this one day, in particular, I don't know why [but] she had on a white midriff and a white skirt and she opened the door and there she was, Ms. Aretha Franklin. It's sad, you know? She's still here with us. Her music will live on forever and what a voice and a great body of work. She inspired so many people and will continue to inspire generations to come.
This conversation has been edited for clarity and length.
Photo: Katherine Tyler for iHeartRadio