Teyana Taylor Takes Over Jeremih's Tour After Slamming Him For Mistreatment
By Lauren Crawford
August 17, 2018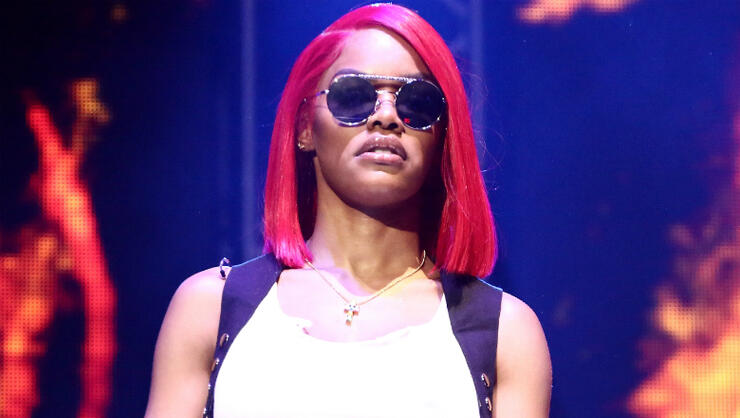 Teyana Taylor solidified her title as the boss of all bosses on Thursday (August 16) when she became the single headliner of a tour she was once co-headlining with Jeremih.
After dropping out of the "Late Night" singer's "Later That Night Tour" on Wednesday (August 15), Teyana announced the very next day that she would actually be staying on the tour, but as the new headliner, and without Jeremih's involvement.
Teyana's boss moves didn't end there. She also revealed that the name of the tour would now be "KTSE ON Alse VII Tour," named after her last album.
"#LaterThatNightTour will now be the #KTSEOnAlseVII TOUR," she wrote on Twitter. "Toronto will be rescheduled for later this week & All other dates will remain the same. I will also keep @DaniLeigh on as my special guest ❤️ I promised y'all I would work it out regardless.✊🏾#womenempowerment #LevelUp."
She later confirmed that Jeremih was given the boot, tweeting, "He's been removed from the tour," in response to a fan's tweet that asked if Jeremih was still apart of the tour.
So, what led to this whole tour Teyana takeover?
On Wednesday, the "Rose In Harlem" singer called Jeremih out for mistreatment and sabotage on Instagram Live and Twitter.
"@Jeremih Lazy, sneaky, jealous, conniving, selfish, lame ass ni**a," she wrote on Twitter after announcing she would no longer be a part of the "Later That Night Tour." "Don't ever try to play me Petunia! They come to see me then 80% of the room leave after MY SET! work my ass off every city, every night! You've done nothing this whole tour but act like a DIVA in ya princess chair."
She then went on Instagram Live to further explain why she dropped out, slamming Jeremih for sabotaging her set, messing up her lights and video, and treating her like an opening act.
Jeremih's only clapback was a video of Lil Duval singing, "Smile B*tch" with the caption, "KTSE," a reference to Teyana's last album. However, it seems Teyana actually got the last laugh.
Chat About Teyana Taylor Takes Over Jeremih's Tour After Slamming Him For Mistreatment