How Carrie Underwood Told Son Isaiah She Is Pregnant
By Chandler Reeves
August 20, 2018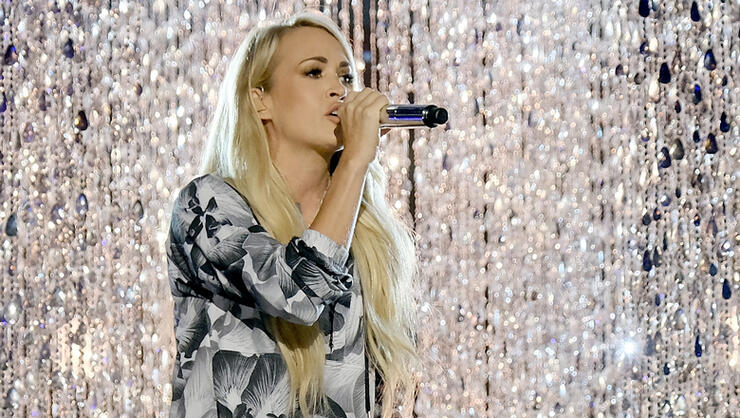 Isaiah Fisher is about to become a big brother, but he didn't necessarily understand how at first.
While the 3-year-old son of Carrie Underwood and husband Mike Fisher "doesn't really believe" a woman can carry a baby in her stomach, the country star reveals in a new interview with CMT's Cody Alan that she thought she had convinced the little one during a recent day on the water.
"I was in a swimsuit 'cause we were hanging out with some friends at the lake. He was just sitting there looking at my belly, and he starts squishing it with his hands," Carrie says. "And I'm like 'Oh, this is awesome.' … I'm like 'My kid's a genius!' and then he literally goes in and like blows on my belly. All of the sudden [he's] back to being 3."
Carrie then recalls the moment she and Isaiah sat down to discuss their growing family. "Then I was like, 'There's a baby in there,' and he was just super sweet about it," Carrie adds. "He was a little confused, not really knowing how that got there. I just told him 'God put it there,' and we accepted that answer. He's just gonna be a good big brother. He's a good little guy."
Carrie will be a mother of two when she kicks off The Cry Pretty Tour 360 on May 1 in Greensboro, North Carolina. Her new album, Cry Pretty, drops September 14.
Photo: Getty Images
Chat About How Carrie Underwood Told Son Isaiah She Is Pregnant