The 'OutDaughtered' Quints Had Their First Day Of Pre-K & It's So Cute
By Emily Lee
August 20, 2018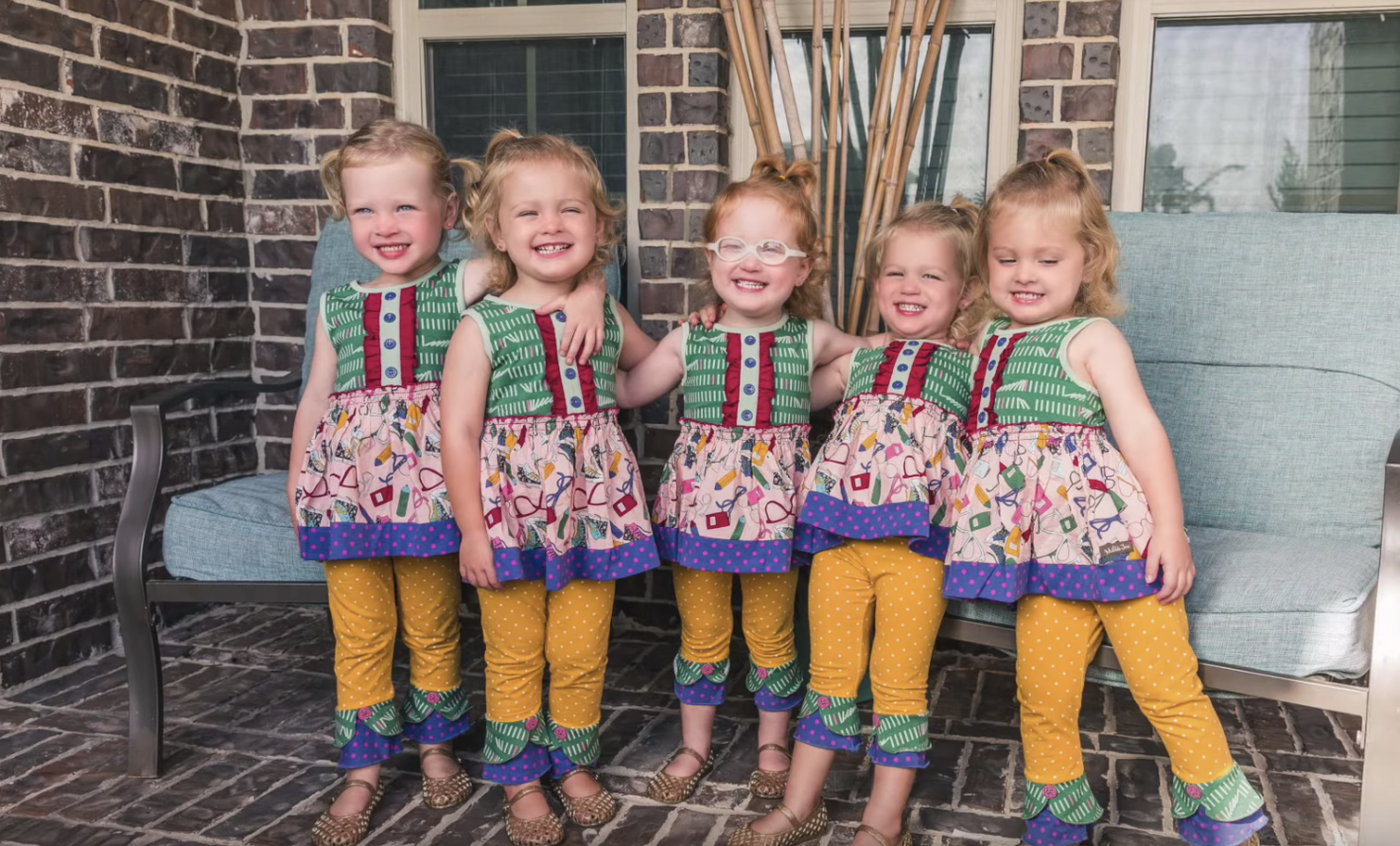 How is it already back to school season? Adam Busby and Danielle Busby reminded us all that summer is coming to an end when they shared that their quintuplets started pre-kindergarten the other day. The adorable vlog they shared on their It's A Buzz World YouTube channel is so cute it makes up for the fact that beach season is coming to a close.
Olivia, Ava, Hazel, Parker, and Riley — who star on TLC's hit show OutDaughtered with their parents and older sister — were all smiles as they got ready for their first day of school. I'm sure all the fans of OutDaughtered are feeling like proud parents themselves right now. Reality stars...they grow up so fast!
In addition to a ton of cuteness - that impromptu dance in the kitchen is everything - the vlog shows what it takes to get five 3-year-old girls ready for school. We see Danielle packing a change of clothes for all of the girls, getting them dressed in their adorable matching outfits, taking photos before heading out, and actually getting the girls to school on time.
Adam described the big day in the video:
Today is the first day of pre-school for the quints. So they've been going to this school for a while, but this is actually the age where they officially start pre-k. They actually do a rotation now so, this school they go to — they're really good about their teaching technique and what they do to keep the girls engaged all day long.
Even though Adam and Danielle documented this momentous occasion on their YouTube channel, there's still a chance OutDaughtered fans will get to see more of this on the show. OutDaughtered is currently airing it's third season on Tuesdays (9 p.m. ET) on TLC.
Photo: It's A Buzz World