Camila Mendes Stars In The Chainsmokers' 'Side Effects' Video: Watch
By Paris Close
August 21, 2018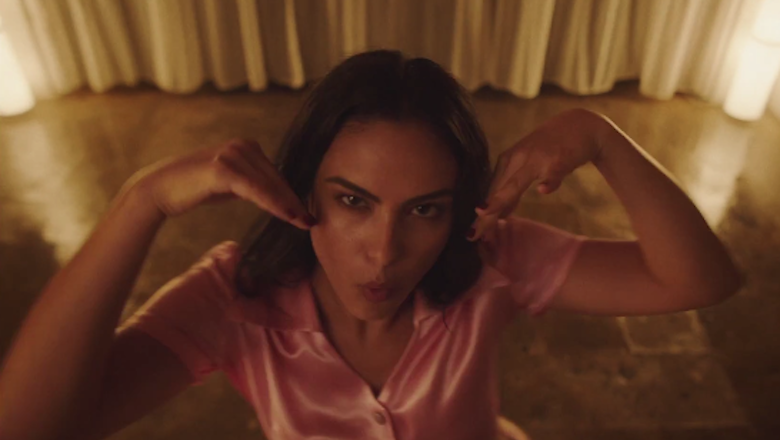 Camila Mendes is a dancing machine in The Chainsmokers' groovy new video.
In the Matthew Dillon Cohen-directed visual for the EDM pop stars' latest single, "Side Effects," the Riverdale actress portrays a hotel assistant named Riley who reaches her final straw after her manager informs her of the weekend-long work shift ahead of her. This "great news" sets her off on a dancing frenzy as she blows off some steam throughout the resort like no one's watching.
The upbeat track, which features on the group's upcoming Sick Boy EP, marks the New York City collaborator's fifth team-up this year with American singer-songwriter Emily Warren, whose vocals can be heard on the chorus of the party jam.
Bandmates Alex Pall and Andrew Taggart also make a brief appearance in the project as snooping cameras capture all the goings-on taking place behind closed doors at the inn.
While a far cry from the 24-year-old's sweet and sassy Veronica Lodge on the CW teen mystery series, Mendes never fails to amaze us with her gutsy charm.
Watch Camila Mendes in The Chainsmokers' "Side Effects" video below:
Chat About Camila Mendes Stars In The Chainsmokers' 'Side Effects' Video: Watch