Eagles' 'Greatest Hits' Is the Best-Selling Album of All-Time Again
By Andrew Magnotta
August 21, 2018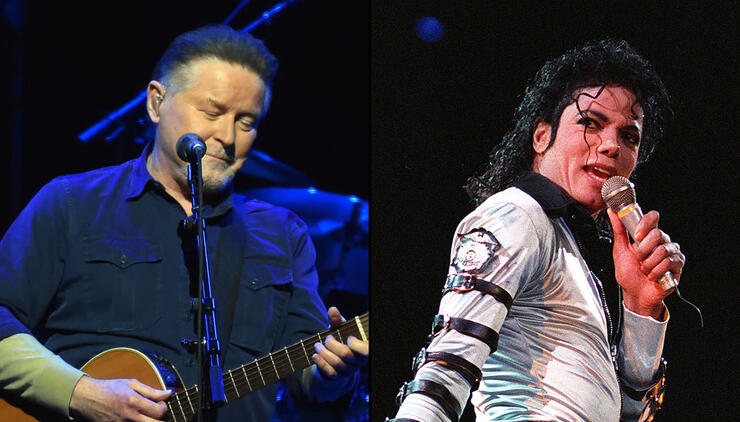 The Eagles officially have the best-selling album of all time again now that Their Greatest Hits 1971 - 1975 has eclipsed Michael Jackson's Thriller.
The Eagles' early-'70s compilation had been the best-selling album ever until the King of Pop's death in 2009 caused his most iconic album to surge in sales.
The Recording Industry Association of America recently recalculated sales and certified the 1976 Their Greatest Hits LP as 38x platinum. Thriller is now firmly in second place at 33x platinum, according to Rolling Stone.
The recalculation takes into account streaming and digital download numbers. Thriller's totals were last updates in 2017.
"We are grateful for our families, our management, our crew, the people at radio and, most of all, the loyal fans who have stuck with us through the ups and downs of 46 years," said Eagles' lead singer and drummer Don Henley in a statement. "It's been quite a ride."
Eagles' iconic Hotel California album is in third place, now certified at 26x platinum.
Given what we know about Thriller, it's likely that Eagles' push back to the top was fueled by another tragic loss — the 2016 death of Eagles singer Glenn Frey.
While Henley and his bandmates initially doubted they would return following the loss of one of the band's primary songwriters, Eagles were back on the road again in 2017 with Frey's 25-year-old son Deacon Frey in his father's old spot, and country legend Vince Gill picking up the slack.
The band booked more than 50 shows this year with another Eagles North American tour beginning in September.
Photos: Getty Images
Chat About Eagles' 'Greatest Hits' Is the Best-Selling Album of All-Time Again