Paul Rodgers' Advice Got Robert Plant Tons of Money in Led Zeppelin
By Andrew Magnotta
August 21, 2018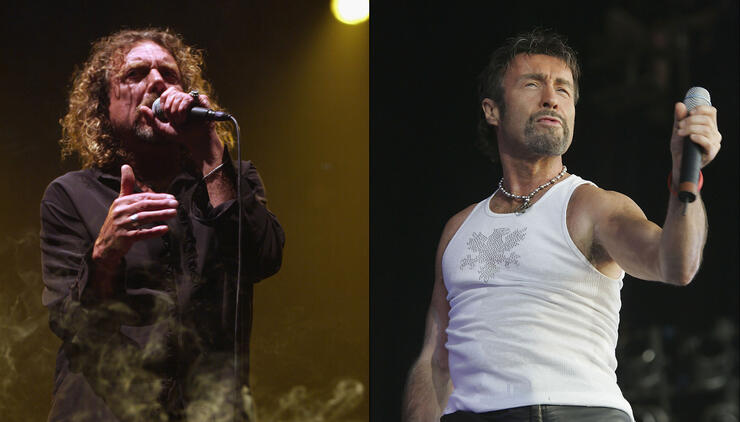 Paul Rodgers' advice to Robert Plant in the late-'60s just as Led Zeppelin was forming endlessly annoyed the band's manager Peter Grant.
Rodgers and Plant go way back to Birmingham, England, where they met while Rodgers was singing for Free.
The future Bad Company singer recalled to Ultimate Classic Rock that he was blown away after jamming with Plant; he was the whole package — a future star — he just need a band, Rodgers remembered thinking.
"He came back to our hotel for a cup of tea, and he said, 'Oh, I met this guitar player down in London called Jimmy Page,'" Rodgers said Plant told him at the time. "'Have you heard of him?' And I said, 'Yeah, a lot of people are talking about him. He's a great session musicians down in London.'"
Plant then revealed that Page was trying to put a band together, and he had been offered the job as lead singer. But he wasn't sure how to structure his agreement.
The future Rock and Roll Hall of Famer Plant said there were two offers on the table: £30 per week (equivalent to about £519 or $667 USD in 2018) or a percentage of the band's earnings.
Rodgers said Plant asked him what he thought was the better deal.
"And I said, 'Well, you know what I would do? I'd take the percentage,'" Rodgers said he told Plant.
Years later in 1973, Rodgers and Free drummer Simon Kirke formed Bad Company. Led Zeppelin, which was already one of the biggest bands in the world, signed Bad Company to its Swan Song record label.
"Years later...Peter Grant is my manager, and I'm sitting in his great mansion in Sussex and I tell him this story," Rodgers said. "And there's this silence...And he looks at me and he goes, 'Oh, that was you, was it?'"
No doubt, Grant ended up having to pay Plant much more than £30 per week, and much sooner than he thought he would have to.
Photos: Getty Images