Ariana Grande Reveals Wedding Plans: 'It's Next Year'
By Peyton Blakemre
August 22, 2018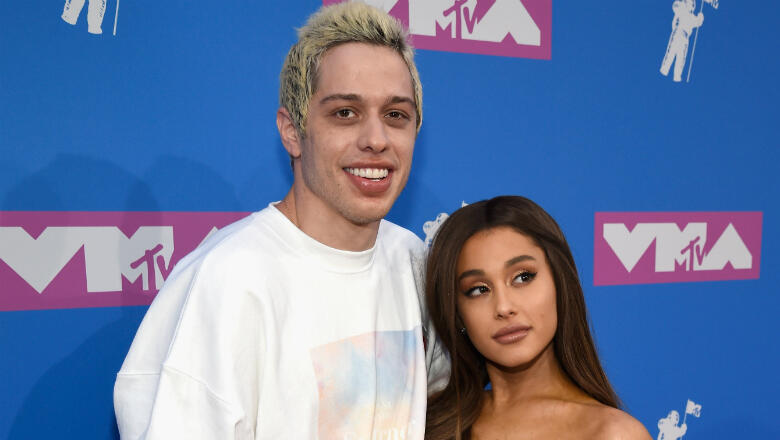 Ariana Grande will become Mrs. Davidson as soon as next year. While discussing her new album Sweetener on Good Morning America on Tuesday (August 22), the "No Tears Left To Cry" singer revealed she and her fiancé Pete Davidson have already started planning their 2019 wedding.
"My friends and I, my mom and everybody have been brainstorming and sharing ideas and stuff. It's really fun," she said before choking back tears. "I work so much, I've never spent this much time or energy planning something personal that feeds my soul so much and my heart. I'm gonna cry. I'm just so excited."
"We're going to take our time to plan it," she added. "It's next year."
Ariana also discussed how she knew Pete was "the one." "It's just like a feeling, you know?" the "God Is a Woman" singer gushed, before laughing to herself, adding, "That's so cheesy. People are always like, 'When you know you know,' and you're like, 'Yeah, okay, whatever.'"
"You just feel it," she continued. "He just ticks every box, and it gets better every day. I'm very grateful for him. Life is beautiful..."
With the couple still very much so in the honeymoon phase, Ariana admitted she realizes their lovey-dovey nature (they've become known for their love of PDA) can sometimes be a bit much for those who don't know them. "We're so annoying," she said with a smile. "It must be the worst."
Earlier this week, Ariana and Pete made their red carpet debut at the 2018 MTV Video Music Awards. Once inside, Ariana gave her fiancé a shout out while she accepted the award for Best Pop Video. "Pete Davidson thank you for existing," she said at the end of her speech.
The couple got engaged in June after only a few weeks of dating.
Photo: Getty Images
Chat About Ariana Grande Reveals Wedding Plans: 'It's Next Year'