Ariana Grande Denies Throwing Shade At Travis Scott: 'Issa Joke'
By Peyton Blakemore
August 23, 2018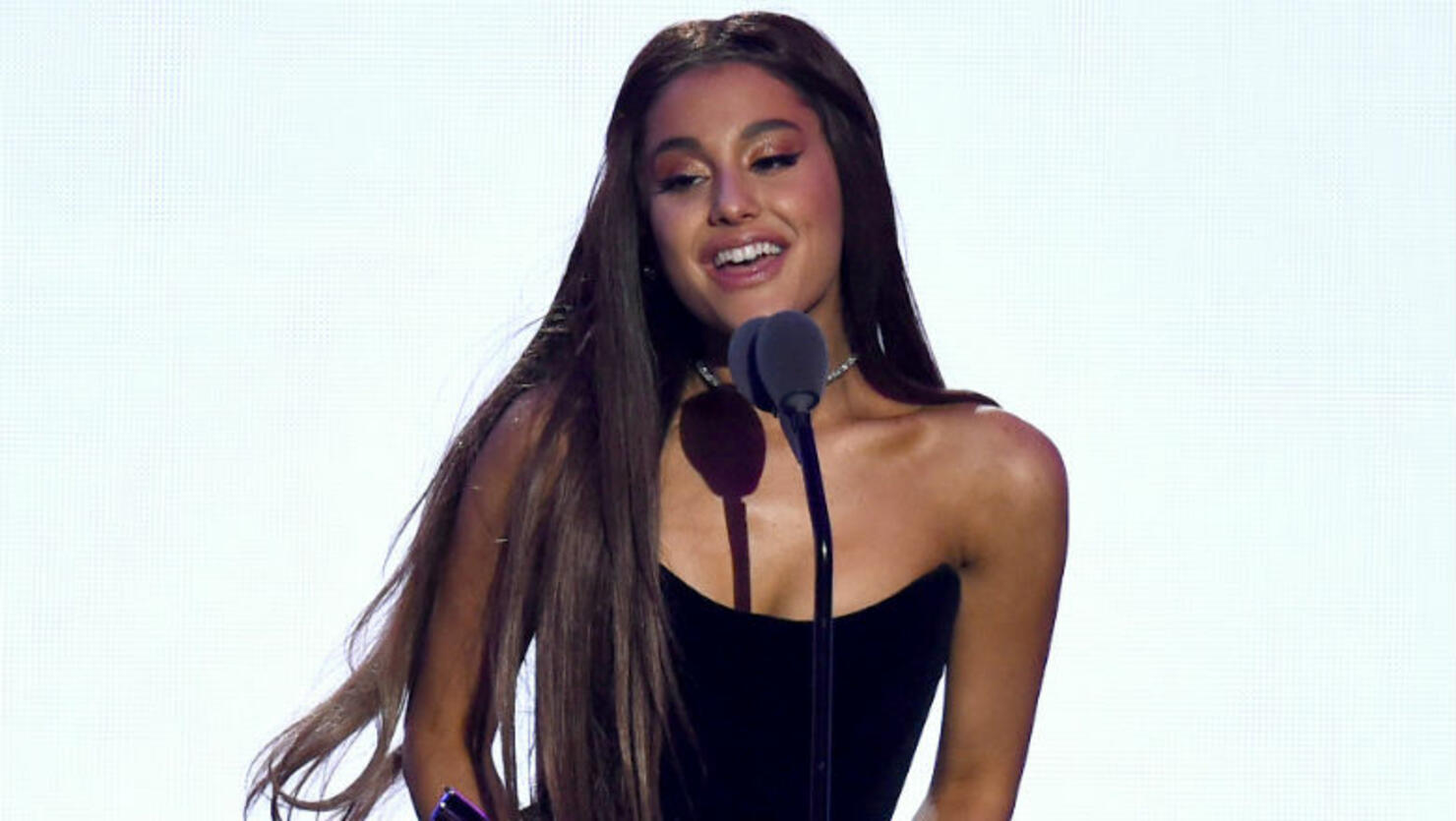 Ariana Grande would like to be removed from this narrative.
Despite seemingly backing Nicki Minaj in her beef with Travis Scott, the "no tears left to cry" singer took to Twitter on Thursday (August 23) to let the world know she wants no part of her friend's feud.
As previously reported, Ariana seemed to throw shade at Travis when she brought his name up during a Sweetener Session at The Vic in Chicago. While Ariana's manager Scooter Braun congratulated her on what he predicted would "100 percent" be a No. 1 album, Ariana cut him off and said, "We got three days left. You don't know what Travis could pull." Fans quickly assumed the comment was a shot at Travis, in reference to Nicki's claims that he manipulated sales of his album, Astroworld, to get the No. 1 spot on the Billboard Top 200 chart.
However, Ariana set the record straight the next day, tweeting that her comment was just a joke.
"i adore travis & kylie and i love the astroworld album a joke issa joke watch the video," she wrote. "also everything literally almost everything i say i say for comedic effect and am never serious .... like i'm always "on".... if ever u think i'm being shady i'm jus goin for the laugh ..... if i'm being fr shady you'll know i'm a v loving lil babe 👼🏼."
As fans know, Nicki has been taking shots at Travis since it was announced that her album, Queen, debuted at No. 2 on the Billboard Top 200 chart.
"I put my blood sweat and tears in writing a dope album only for Travis Scott to have [his girlfriend] Kylie Jenner post a tour pass telling ppl to come see her & [her daughter] Stormi," she tweeted earlier this month. "I'm actually laughing. #Queen broke the record of being number 1 in 86 countries."
Photo: Getty Images