Pregnant Jana Kramer Says Baby No. 2 Will Be Her Last Due To Her Age
By Hayden Brooks
August 23, 2018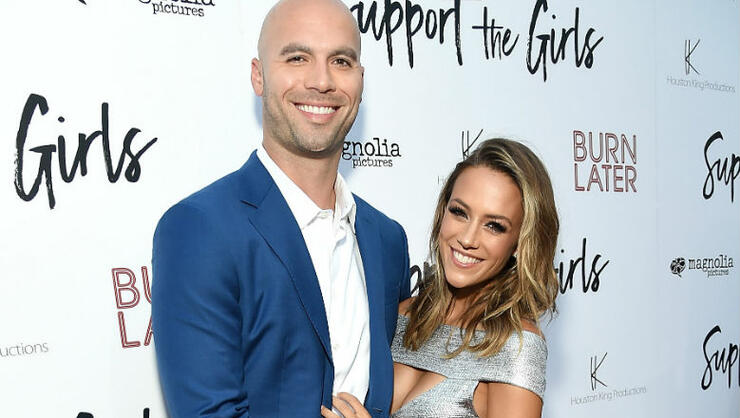 Jana Kramer is excited about welcoming her second child with husband Mike Caussin, but the country star revealed that the pregnancy will definitely be her very last, as per a new interview with Us Weekly.
At the Wednesday (August 22) red carpet premiere of Support the Girls in Los Angeles, the singer said that there will be no more pregnancies down the line. "We're done. He's snip, snippin," she said alongside her husband of three years. "I'm gonna be 35 in December and after 35 it's basically a geriatric pregnancy. I wanna be done. I wanna live the rest of my thirties getting in shape and just taking care. We wanna adopt too."
Caussin was on board with the revelation as the former NFL player also admitted to the magazine that "if [they] have any more, it'll be adoption." "So just nothing else out of me!" the 31-year-old added. Kramer is scheduled to give birth to a baby boy in November, offering their 2-year-old daughter, Jolie, a little baby brother.
Even though she is well into the pregnancy, Kramer is making sure that she keeps her romance with Caussin flourishing. "I'm like, 'Honey, all I want is just intentional time together,'" she explained to the outlet. "You make time to go to work. You make time to do these things, make intentional time. We actually just took Jolie bowling and we went put-putting one time. It was fun."
Chat About Pregnant Jana Kramer Says Baby No. 2 Will Be Her Last Due To Her Age