Elvis Duran Walks Us Through Lady Gaga's Career In iHeartRadio Replay
By Hayden Brooks
August 24, 2018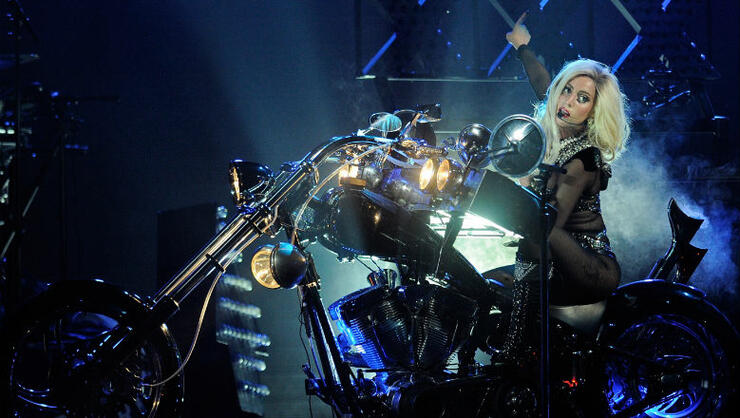 In honor of the 10-year anniversary of Lady Gaga's debut album, The Fame, iHeartRadio sat down with Elvis Duran, one of the singer's earliest supporters, to talk through some personal anecdotes from her whirlwind decade in the game for our first installment of iHeartRadio Replay.
"I remember the first time that we met Lady Gaga. We were backstage [of] Jingle Ball at Madison Square Garden and I saw down the corridor with all the backstage BS going on big eyelashes, a crazy hairdo [and] this outfit with these sleeves that were squared," Duran admitted of his earliest memory of the superstar. It kicked off a long walk down memory lane, where the famed radio personality reveled in the early years of Mother Monster when she used to magnify audiences with outfit after outfit after outfit. "A lot of people assumed that was her hiding because some sort of facade or something. I disagree. I think that was her being her," he continued.
Elsewhere in the nine-minute segment, Duran decided to highlight the personal dynamic between Gaga and her Little Monsters. "What an amazing connection you can make with your fans when you actually sing a tribute song to one of them that just passed away," he said of her honorary performance to a young fan named Jamey at our 2011 iHeartRadio Music Festival in Las Vegas. "And, of course, [it's] elevating the conversation about suicide and suicide prevention."
If you want to hear Elvis reflect more about Gaga's legacy, including the reception of Artpop, as well as her venture into the country world with Joanne, then scroll on below to take a full look at iHeartRadio Replay.
Chat About Elvis Duran Walks Us Through Lady Gaga's Career In iHeartRadio Replay