Normani & Kehlani Jump On Jessie Reyez' 'Body Count' Remix
By Lauren Crawford
August 24, 2018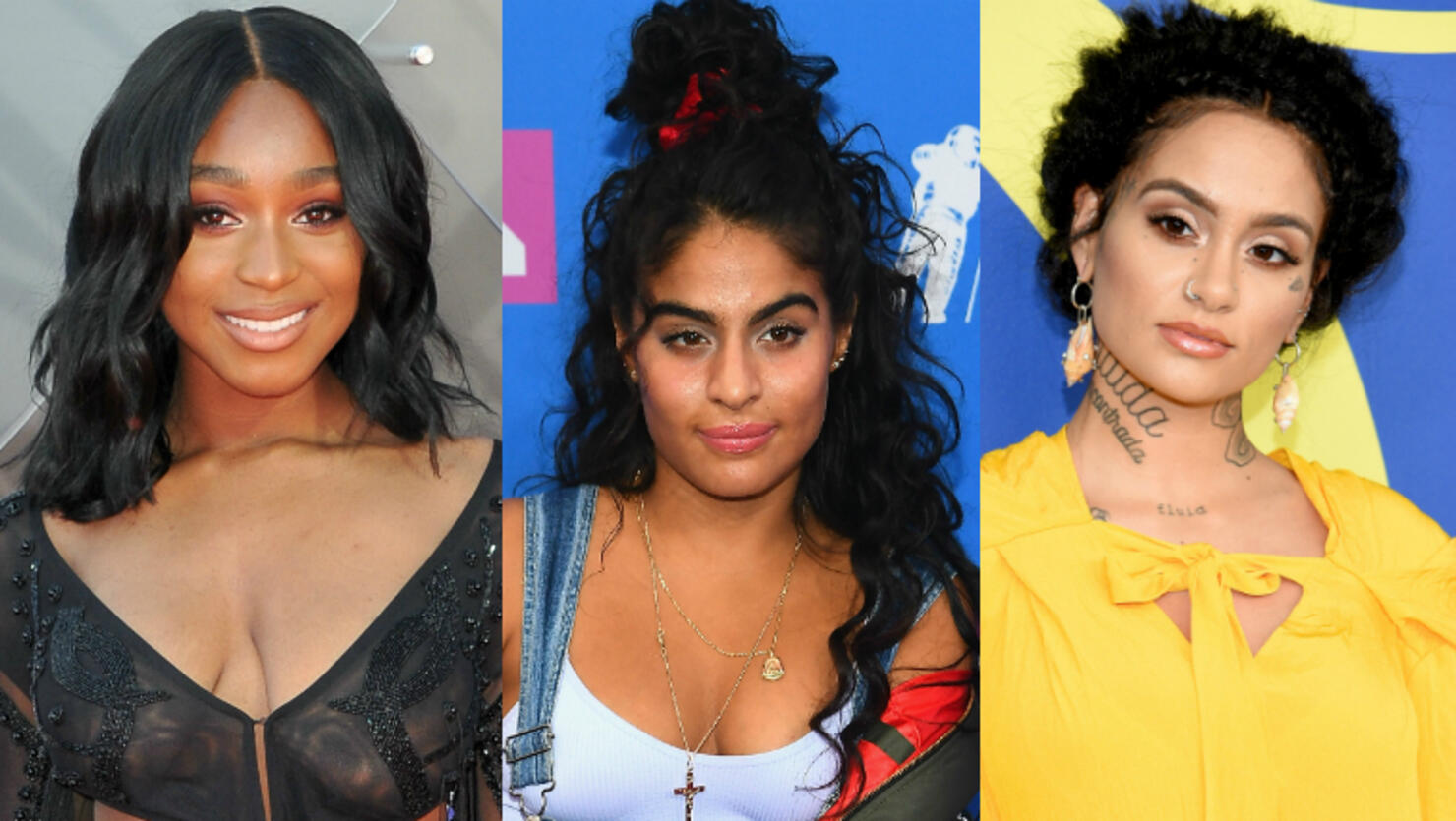 The latest girl power anthem has arrived! Jessie Reyez enlisted Normani and Kehlani for the remix of her unapologetic single "Body Count," and let's just say, it's pretty bad a**!
The Toronto-born songwriter released the original single, which is all about sexual independence and female empowerment, back in May. She sings, "We gon' love who we wanna love," while making it clear she wants no man's judgement or approval when it comes to her sexual freedom.
For the remix, released on Friday (August 24), Normani doubled down on the track's female empowerment message as she sings:
Funny how you think I need you/ But honestly, I don't need anything/ Like what you see, you can look/ But I won't let you touch up on anything/ I'm independent, I'm self-sufficient/ And I don't need a wedding ring/ You think you made me?/ You funny, you know that? You funny, boy/ You were birthed by a woman, show some f**king respect/ I like you much better when you shut up/ And get down, down on your knees, babe'/ Cause I'm a 10 out of 10, got you saying amen/ Catch me dodging that d*ck again and again and again
As for Kehlani's verse, the "In My Feelings" singer put it simply, she'd choose the company of a woman over a man any day. She sings:
Don't you make me count 'em on my fingers/ Gon' be hot when I say I ran out of hands/ I'm sure if tables turned and it was dollar signs per body/ You would be one very rich and wealthy man/ I dodge d*ck for some pussy, something that we can agree on/ Don't tell me it's a turn on for you, or maybe it bothers you/ That you're the only one out the equation
The remix comes just days after Jessie's 2018 MTV Video Music Awards performance. The rising star hit the VMA stage for the first time to perform her hit single, "Apple Juice."
Photo: Getty Images