Charles Kelley Pranks Darius Rucker on the Golf Course
By Chandler Reeves
August 24, 2018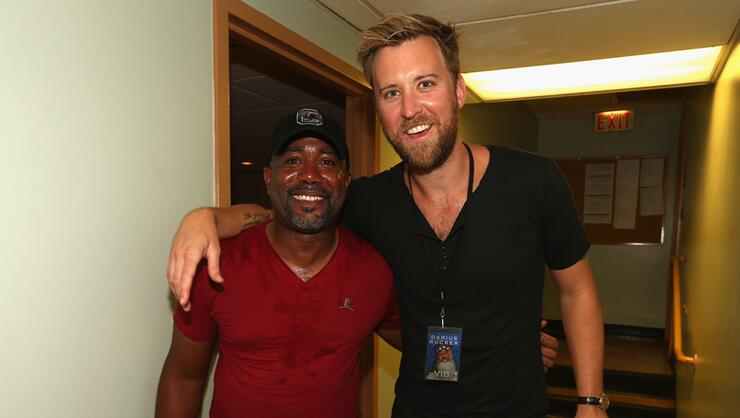 A casual day on the links turned into one terrifying moment for Darius Rucker.
The "Straight To Hell" singer and Lady Antebellum's Charles Kelley hit the golf course in Phoenix, but as Darius made his way back to his golf cart to return a club, he encountered a fake snake. But his reaction was far from fake!
"Playing golf with @dariusrucker at #whisperrock in Phoenix and we pranked him with this fake snake! @jfujigolf for the win! 😂," Charles captioned the moment caught on camera.
Charles is secretly recording Darius as he approaches the snake, screams, runs away and shares a few choice words! The buddies have a long history together on the golf course, most recently playing at the 2018 ACM Lifting Lives Topgolf Tee-Off.
See them together in concert now on the Summer Plays On Tour.
Chat About Charles Kelley Pranks Darius Rucker on the Golf Course