Alice In Chains' "Never Fade" From New Album Is Tribute to Chris Cornell
By Andrew Magnotta
August 27, 2018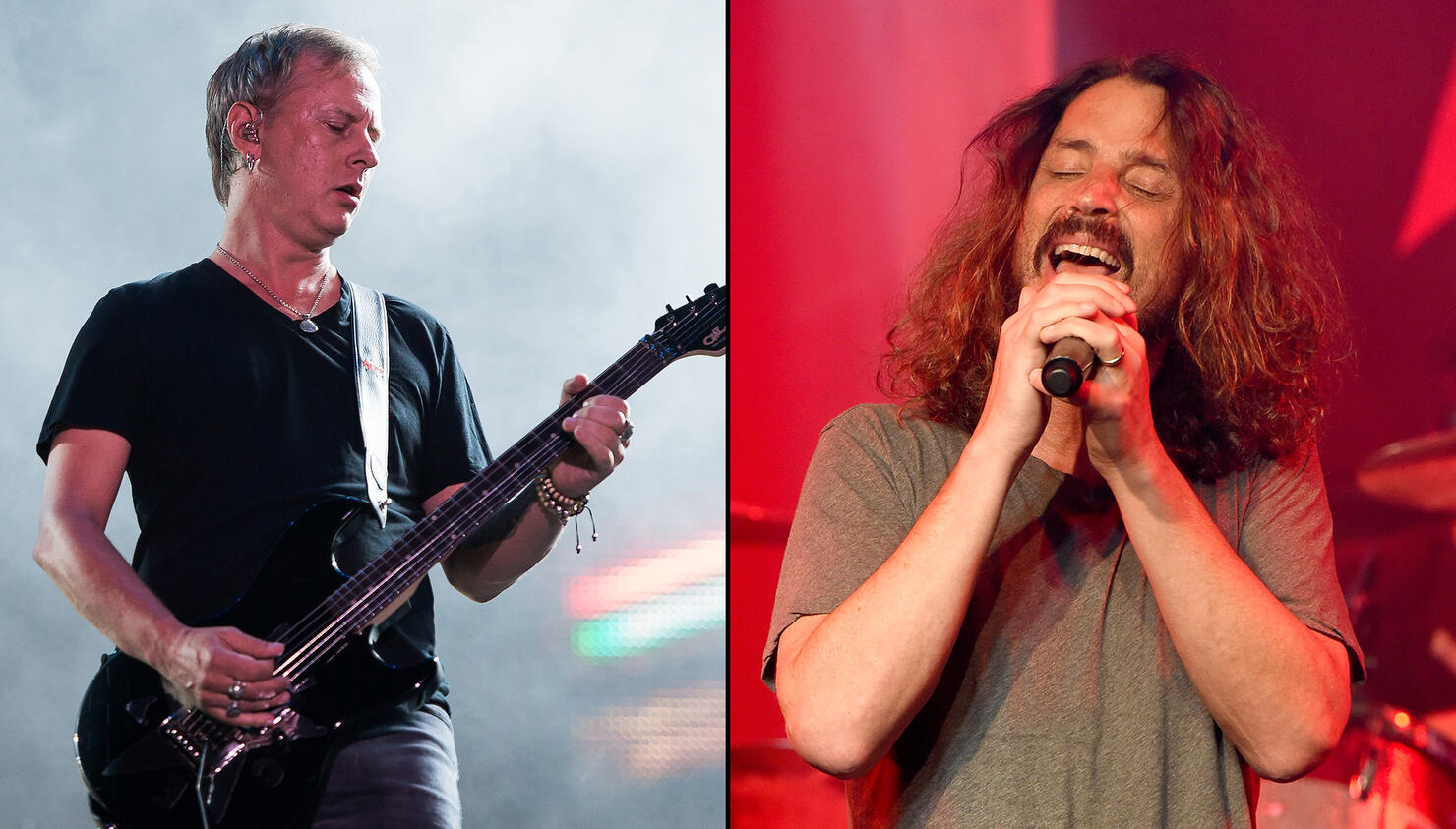 Alice In Chains guitarist Jerry Cantrell says a song on the band's latest album, Rainier Fog, was inspired by and is a tribute to his late-contemporary Chris Cornell.
Whether the band wound up back in a Seattle studio that helped hone the "grunge" sound of the '90s by design or by coincidence, Cantrell says he was face to face with the ghosts of his past.
But he tells Kerrang! that it was ultimately a positive experience.
"I think there was some residue from the past lingering, but the ghosts were benevolent; they were there to help, not hinder," Cantrell said. "I wrote the lyrics to the song 'Never Fade' right there in Studio X. I thought, 'I'm not leaving this room until I chase this song down.' I sang about the history, all the songs that had been written, all the arguments among bands and discussions about the future."
Studio X was formerly known as Bad Animals. It's the same studio where Alice In Chains recorded its 1995 self-titled album — its last with late-frontman Layne Staley, who died in 2002.
Cantrell continued: "I was thinking about my grandmother, who'd just died a few months earlier; thinking about Layne Staley, thinking about Chris Cornell, who'd just passed a month before — just letting it wash over, and at the end, I walked out into the dawn and felt I'd had a significant spiritual experience. It couldn't have happened anywhere else."
Rainier Fog, the band's third studio album with frontman William DuVall, arrived on August 24.
Earlier this summer, Cantrell described in an interview with Metal Hammer the initial unease he felt when Alice In Chains returned to Seattle to record.
"We were wondering if those ghosts would be there when we rolled in, but a lot of years have passed; we're a totally different unit in a different space, and it never came up," he said.
"Leave it at the door and go to work," Cantrell continued, referring to the band's mindset. "It was much more of a good feeling being home, recording in our hometown and reconnecting with where we came from."
Alice In Chain dedicated its 2008 comeback album, Black Gives Way to Blue, to Staley.
Photos: Getty Images