Khloe Kardashian Claps Back When Mom-Shamed For Putting True In Toy Bentley
By Dave Basner
August 27, 2018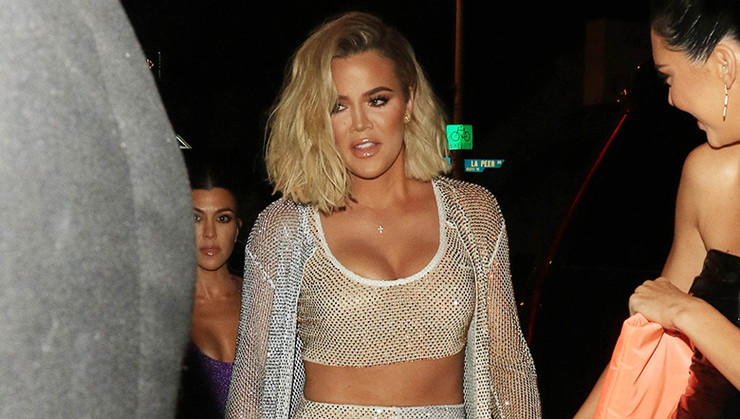 Khloe Kardashian has every right to show off her beautiful baby, True, but it seems that every time she posts a photo of her four-month-old girl, trolls have something to say. That's exactly what happened in one of her latest Instagram posts, but this time, Khloe hit back at the person who mom-shamed her.
It started after Khloe shared a shot of little True in a toy Bentley with a giant, cuddly teddy bear sitting shotgun. The car, which retails for between $300 and $400, was a gift from Kimora Lee Simmons, who gave one to True as well as ones to her cousins, Chicago West and Stormi Webster. Khloe captioned the picture, "I'm not sure what's cuter, the cute teddy bear driving the Bentley truck or True's cheeks and smile. Thank you Auntie Kimora and family for the precious gift!"
The photo got 35,000 comments, most of them very positive, but one that Khloe zeroed in on irked her so much she had to respond. It read, "She should of receive a cross or a bible so this child grows closer to God as opposed to embedding materialism in her brain."
Not one to let something like that slide, Khloe clapped back with an epic response, schooling the shamer by writing,
"We read children's bible stories everyday and we say prayers every single night but you should not pass judgement either way. Why be so negative if you are a child of God? She's a baby who received a beautiful sweet gift and I was SOOO excited to put her in it and take a picture! I'm enjoying every single moment I can with my sweet angel! The angel GOD gave me!"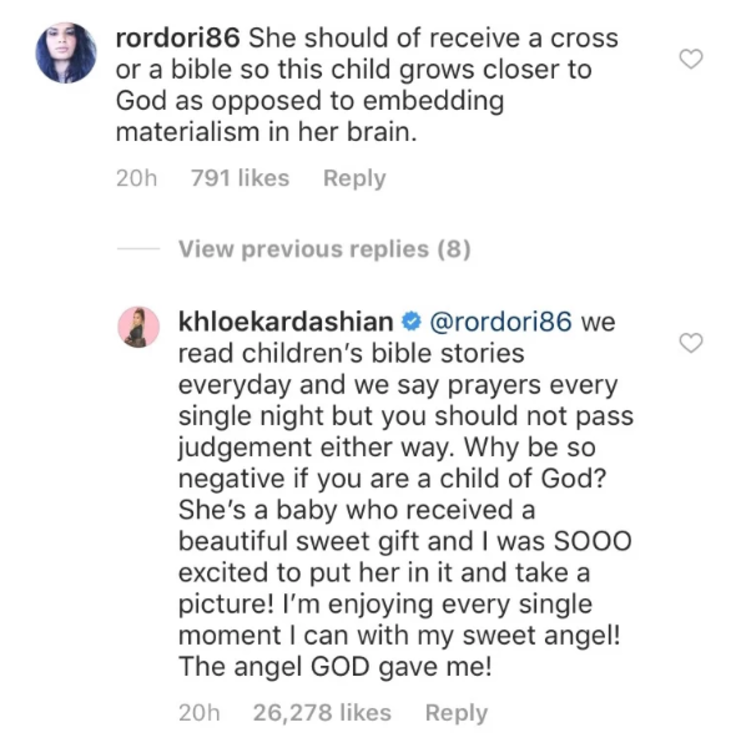 Chat About Khloe Kardashian Claps Back When Mom-Shamed For Putting True In Toy Bentley