Kim Kardashian's Glowing Necklace Looks Like It's Implanted Under Her Skin
By Hayden Brooks
August 27, 2018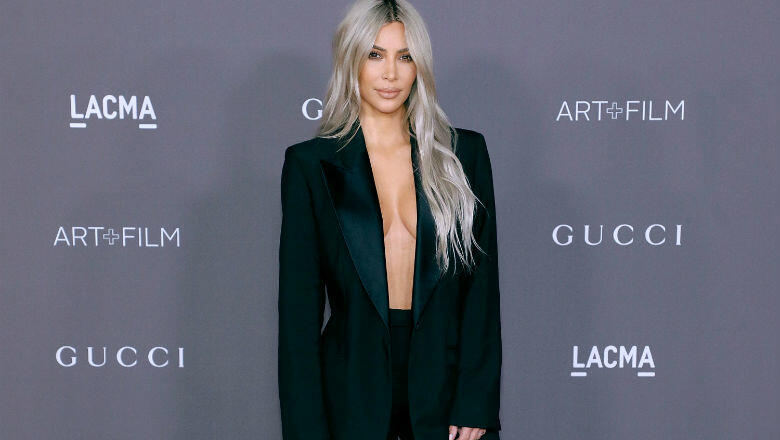 Kim Kardashian West has had quite the procedure done recently, but it's not at all what you think. As per a quick glance at the reality star's social media channels, it appears as if a new glow-in-the-dark necklace has been implanted under her skin.
On Monday (August 27), the Hollywood heavyweight took to social media to share videos of her rocking what looks like a temporarily implanted necklace that glows to the rhythm of her heartbeat. Kardashian's piece is part of a larger art experience called A. Human, which was founded by artist Simon Huck. Among the other names taking part in the project include Queer Eye star Tan France and transgender model Andreja Pejic. As per TMZ, you can expect more from the A. Human project when a month-long interactive art experience launches at 48 Mercer Street in New York City on September 5.
Huck said that his inventions are all about twisting the concept of changing your body for a greater ideal. "We didn't want to root any of our modifications on the idea of existing insecurities or discomforts," Simon recently told Vogue. "A. Human is about the freedom to explore this world and live in this world in any way you choose."
"When you think of the future, you think dark, dystopian—there are all these images that come to mind. I didn't want to create a utopian world, but I definitely wanted to create a world that was optimistic or, at the bare minimum, neutral," he continued. "We wanted to use the future of fashion and the future of self-expression as a way to look at the future. That is how the ethos of A. Human formed."
Chat About Kim Kardashian's Glowing Necklace Looks Like It's Implanted Under Her Skin