Aretha Franklin: Gladys Knight Shares Surprising Fact About Late Singer
By Paris Close
August 28, 2018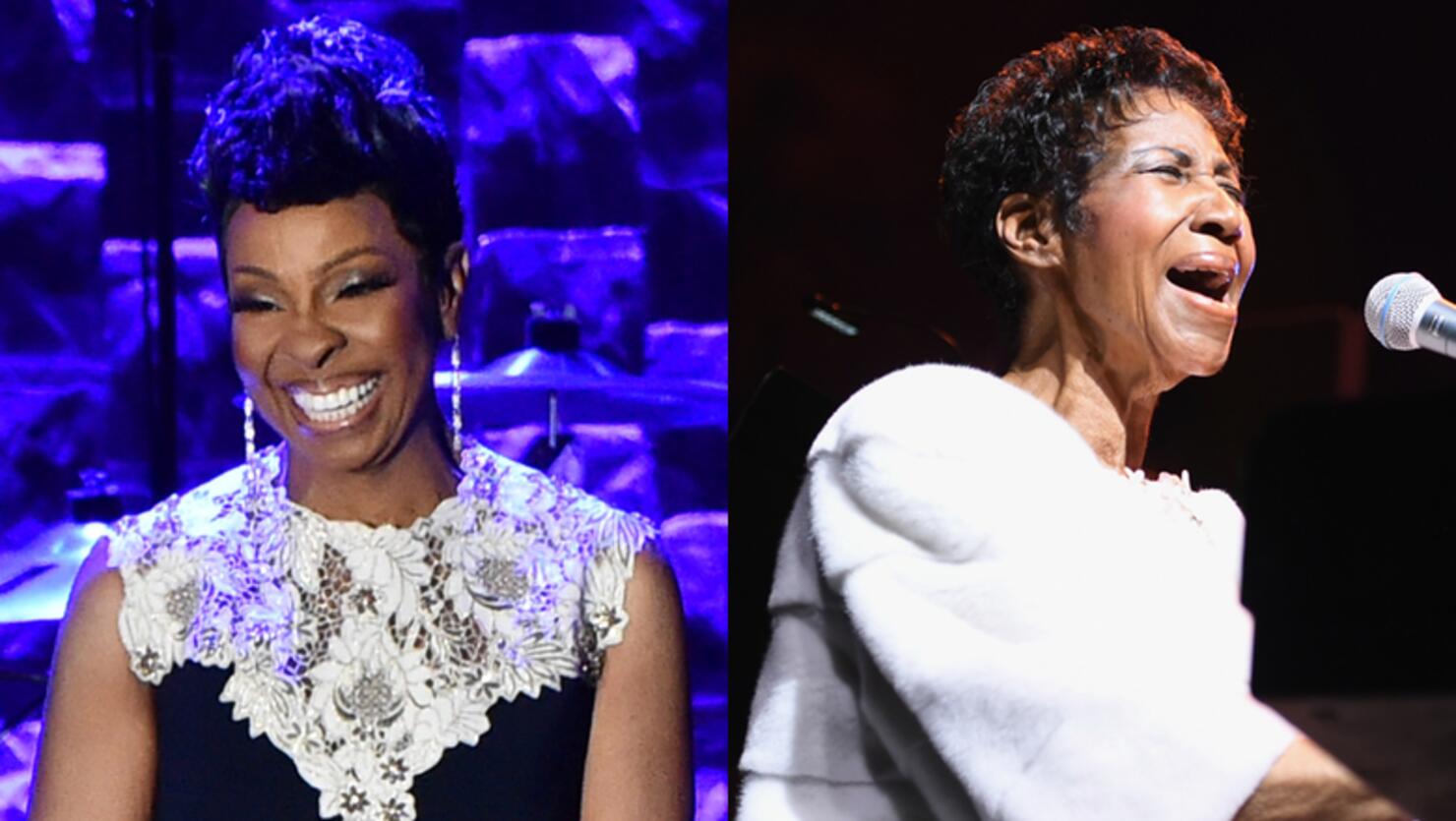 Gladys Knight is reflecting on her fondest memories of her dearly departed friend Aretha Franklin.
During her presentation at the U.S. Open's kick-off Monday night (August 26), the 74-year-old singer spoke frankly with Entertainment Tonight to ponder on the moments she shared with the Queen of Soul before her unfortunate passing this month.
"We were both little girls, and I say, little girls, even though you know we have like three or four years between us," Knight told the outlet, "but we had that same road to go and over the years I saw her grow and hopefully she saw me grow."
The Georgia-born performer also reveals she and Franklin had always been each other's biggest cheerleaders. "It was more like us supporting each other. We are both blessed enough to be working all the time," she continued. "So, if we were anywhere near where we were going to be playing, she would just show up. I would show up."
Given Franklin's indomitable voice and peerless talent, it's easy to believe few things intimidated her. However, Knight remembered an interesting aspect of her friend's personality that was hardly known to the public. "Aretha was very shy," she said. "People just don't know that about her."
Franklin died receiving hospice care August 16 in her native Detroit, surrounded by family. She was 76. Her death certificate determined she'd been battling pancreatic cancer.
On August 30, Knight tribute Franklin at New Bethel Baptist Church in the late legend's hometown. "You'll see me there," she told ET. "I love her and I respect who she was and who she is and all of those kinds of things. She was amazingly blessed. That's the best way that I can put it."
Franklin's funeral will commence at Detroit's Greater Grace Temple on August 31, where a star-studded lineup of musicians will honor her in song.
Photo: Getty Images