Christina Aguilera Recalls Being 'Pitted' Against Britney Spears
By James Dinh
August 28, 2018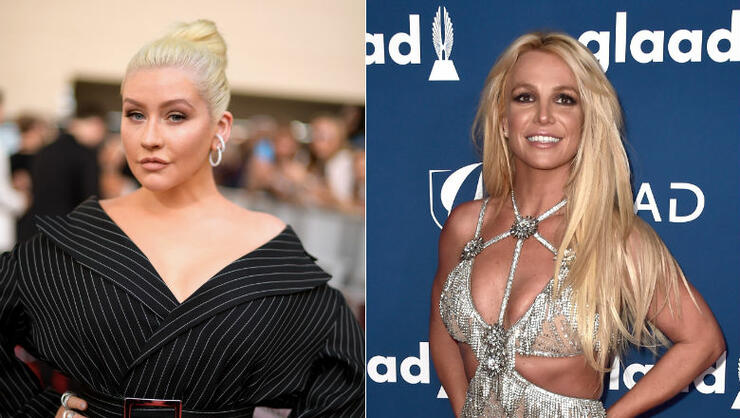 Christina Aguilera is Cosmopolitan's October cover girl and just-released highlights from the issue are making waves because of an excerpt where the pop veteran recalled being pitted against childhood friend-turned-rival Britney Spears.
During the conversation about her Stripped era, where the singer rebranded herself as something a little more, erm, "dirrty," Aguilera explained that the backlash to her provocative look had an impact on her in part because of Spears' reputation. "It's hard to hear yourself being called names. I remember being hurt by these commercials on MTV, pitting [Britney Spears] as the good girl and me as the bad girl. It's like, if I'm going to be demure and innocent, that's OK," Aguilera said. "But if I'm going to just be myself, I'm trouble."
"I love the female body, and I think it's something to be proud of, not something that men should dictate ownership of. 'Dirrty' was extremely controversial at the time, but it would be nothing now," she continued. "I hope I paved the way and helped set the ground rules that women can be any version of themselves they wanna be...and proud of it."
Aguilera had the same tune when she visited TRL in June to promote her comeback LP, Liberation. "I can't lie. It's always good to see Britney," the 37-year-old told host Sway Calloway. "It's always good to see her. I'd love that." Even though there was tension in the past, it's nice to see Aguilera makes strides in her growth and leave the trash talking to other folks.
Chat About Christina Aguilera Recalls Being 'Pitted' Against Britney Spears