Maroon 5 To Sell Guitars, Microphones & More Used Band Equipment
By Hayden Brooks
August 29, 2018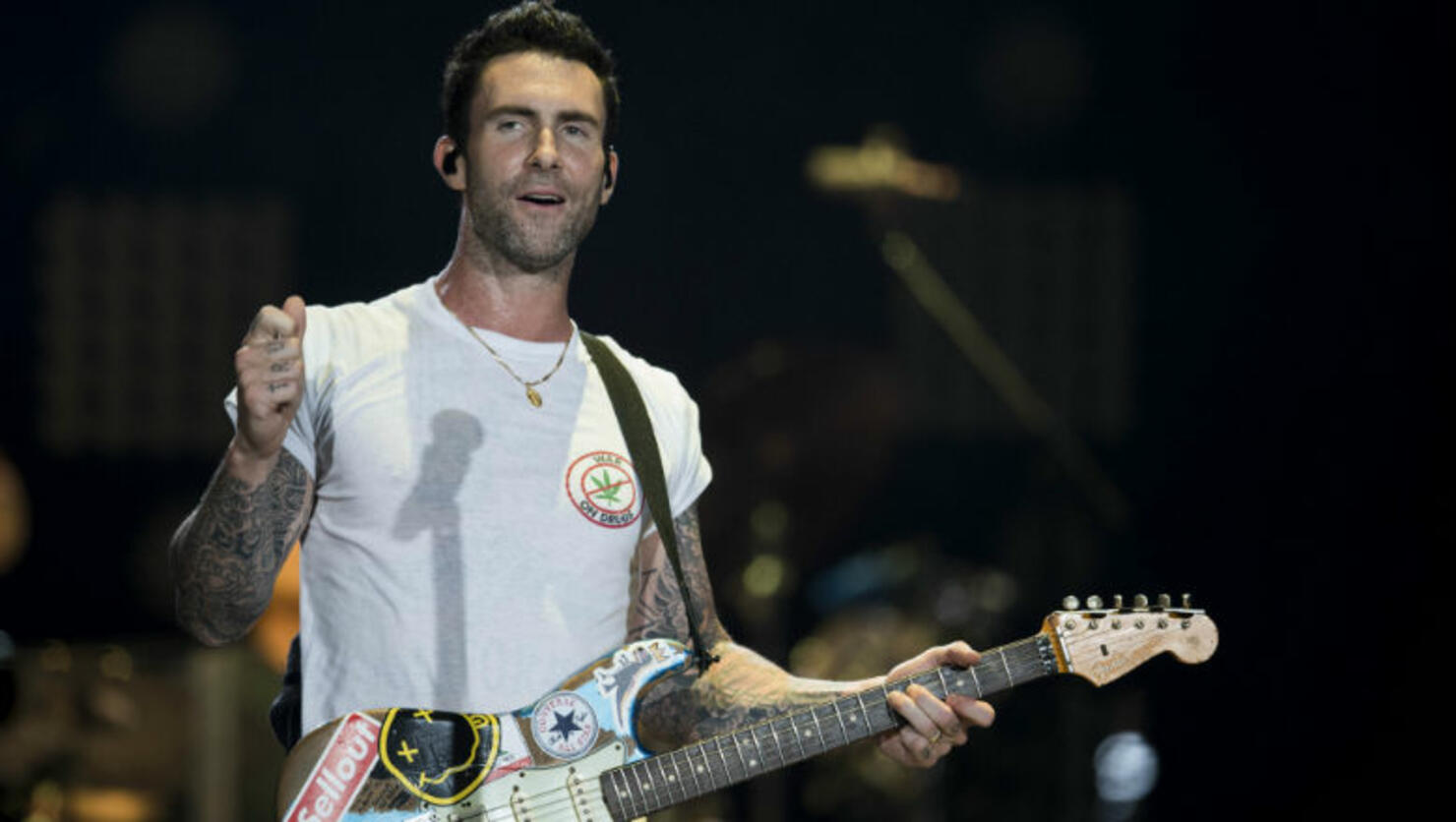 If you ever wanted to get your hands on rare Maroon 5 memorabilia, then you're going to want to grab your credit cards as the pop/rock band is selling almost 200 pieces of their band equipment.
As per an announcement on Tuesday (August 28), Adam Levine and co. will be selling pieces of previously used gear on Reverb.com's Techno Empire shop. Among the items, which have been used on stage and in the studio, include microphones, guitars, drum machines and more that hark back to the collective's origin as Kara's Flowers in the mid-90s The sale begins on Thursday.
"We used all of this gear when we were kids, working hard to establish ourselves as a band," said Jesse Carmichael, the band's keyboardist, in a statement to PEOPLE. "Now, we're in a new phase and we need to clear out what we're not using anymore to make room for the equipment that will help us create what comes next. This gear was such a huge part of our story and I hope that it goes to an up-and-coming band or musicians who can make it part of their own story."
Carmichael also admitted that some of the pieces may not be useable but they still make for great collectibles. "Either Adam or James decided to send that guitar up into the air at the end of one of the songs and when it hit the ground we hit the downbeat of the end of the song. I'm not sure if it recovered into a playable state, but it's a cool-looking guitar," he told Reverb.