Why Serena Williams Isn't Celebrating Her Daughter's First Birthday
By Emily Lee
August 29, 2018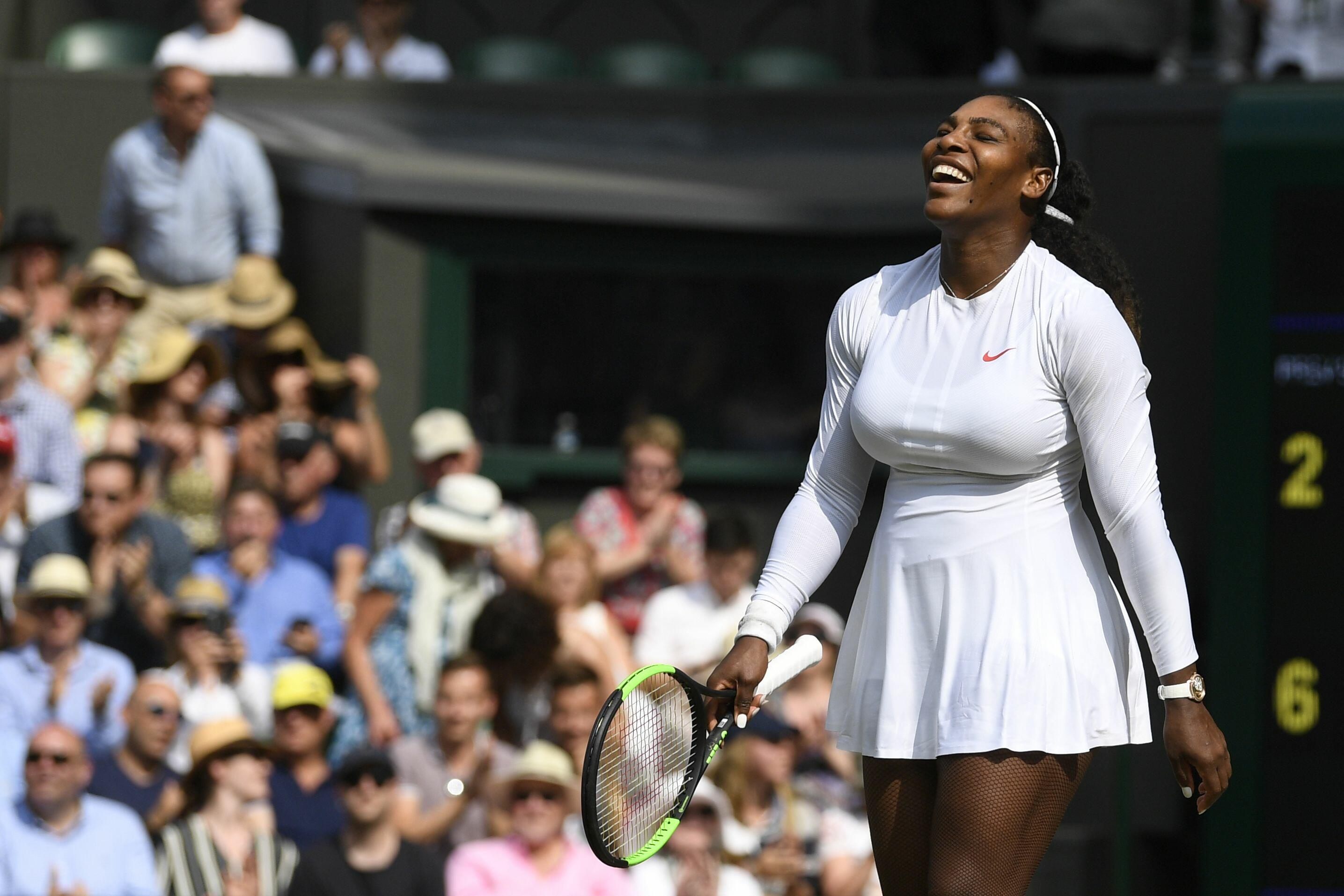 A baby's first birthday is a huge milestone for any family, however, everybody marks the occasion in their own way. At a Saturday press conference surrounding the U.S. Open, Serena Williams revealed that she and her husband, Alexis Ohanian, aren't planning a big party for their daughter Olympia Ohanian's first birthday. The 36-year-old tennis superstar explained that they were opting out of birthday celebration for Olympia because of their religious beliefs.
"Olympia doesn't celebrate birthdays," Serena said at the press conference. "We're Jehovah's Witnesses so we don't do that."
According to the religion's official website JW.org, Jehovah's Witnesses choose not to celebrate birthdays "because we believe that such celebrations displease God." While the Bible "does not explicitly forbid birthdays, it does help us...understand God's view of them." The site gives four reasons for believing God is displeased by birthdays, including "the Bible never refers to a servant of God celebrating a birthday" and their belief that birthdays have pagan roots.
Serena grew up in the Jehovah's Witness religion, though her husband did not. She spoke to Vogue about this, saying Alexis is "extremely smart but not a know-it-all. He's curious about what he doesn't know...Being a Jehovah's Witness is important to me, but I've never really practiced it and have been wanting to get into it. Alexis didn't grow up going to any church, but he's really receptive and even takes the lead. He puts my needs first."
Despite their decision not to celebrate Olympia's birthday, the almost 1-year-old seems to be doing well. Serena and Alexis often share photos of their little girl on social media, where they never shy away from being honest about the difficulties of parenting. Serena opened up about how Olympia was doing during the press conference, as well, bringing her signature candor to the discussion. She says her daughter is "not very good in the car" and that they're working on it. "That's one of the toughest things we work on," Serena said. "She's not good if we're [going on] more than a five-minute ride."
No matter how you choose to mark your child's birthday, the most important thing is that they're happy and healthy.
Chat About Why Serena Williams Isn't Celebrating Her Daughter's First Birthday