Halle Berry Trolls Prince Harry For Having A Poster Of Her In His Dorm Room
By Peyton Blakemore
August 30, 2018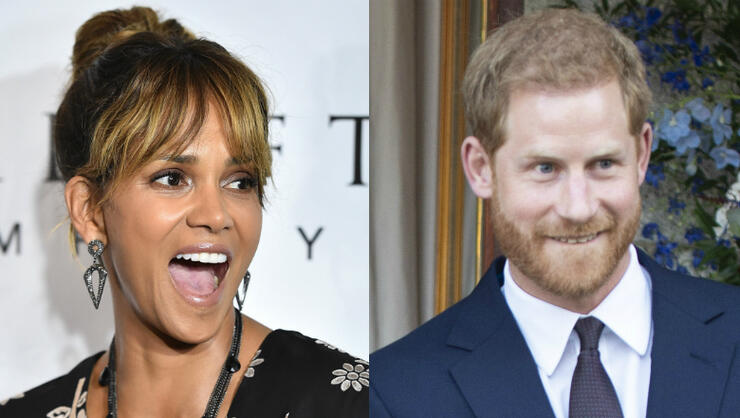 Okay, Prince Harry. It seems like the Prince has always had a thing for American actresses.
This week, the Daily Mail ran a collection of photos from Harry's time at his elite boarding school, Eton College. The photos included an inside look at the then 18-year-old's dorm room. While the royal's room was filled with the usual '90s teenager bedroom necessities — a stereo, random junk, and photos of women in bikinis — there was one dorm room decoration, in particular, that further proves Harry's always been and will forever be the coolest member of the royal family — a poster of Halle Berry.
A perfectly cut image of the actress was placed in the middle, literally the focal point, of Harry's bedroom wall, atop a multicolored tapestry. The old photo has made its way around the Internet, even catching the eye of the Oscar-winning actress herself.
"Ok #PrinceHarry, I see you! 🤣," she captioned a photo of the poster on Twitter. She also added lyrics from Missy Elliott's hit "Work It": "#HalleBerryPosta @MissyElliott."
While the photo of Halle was definitely one of the most interesting pieces in Harry's room, he also had a few more eye-catching decorations.
On his desk, there was a black-and-white framed photo of his late mother, Princess Diana, who died in a car accident when Harry was just 12 years old. Also in the dorm room was a framed photo of what appeared to be his grandmother, Queen Elizabeth II. In another shot of his dorm, you can see a poster of the famous "Lunch atop a Skyscraper" on his wall, next to a picture of mountains and a photo of his father, Prince Charles, and mother.
Fans also noticed that in the photos Harry was wearing two tribal-design bracelets. He famously gifted his now-wife Meghan Markle matching "his and hers" bracelets from one of his many trips to one of his favorite countries in Africa when they started dating.
Photo: Getty Images
Chat About Halle Berry Trolls Prince Harry For Having A Poster Of Her In His Dorm Room