Mastodon Cancels Tour Due to "Critical Situation" Involving Band Family
By Andrew Magnotta
August 30, 2018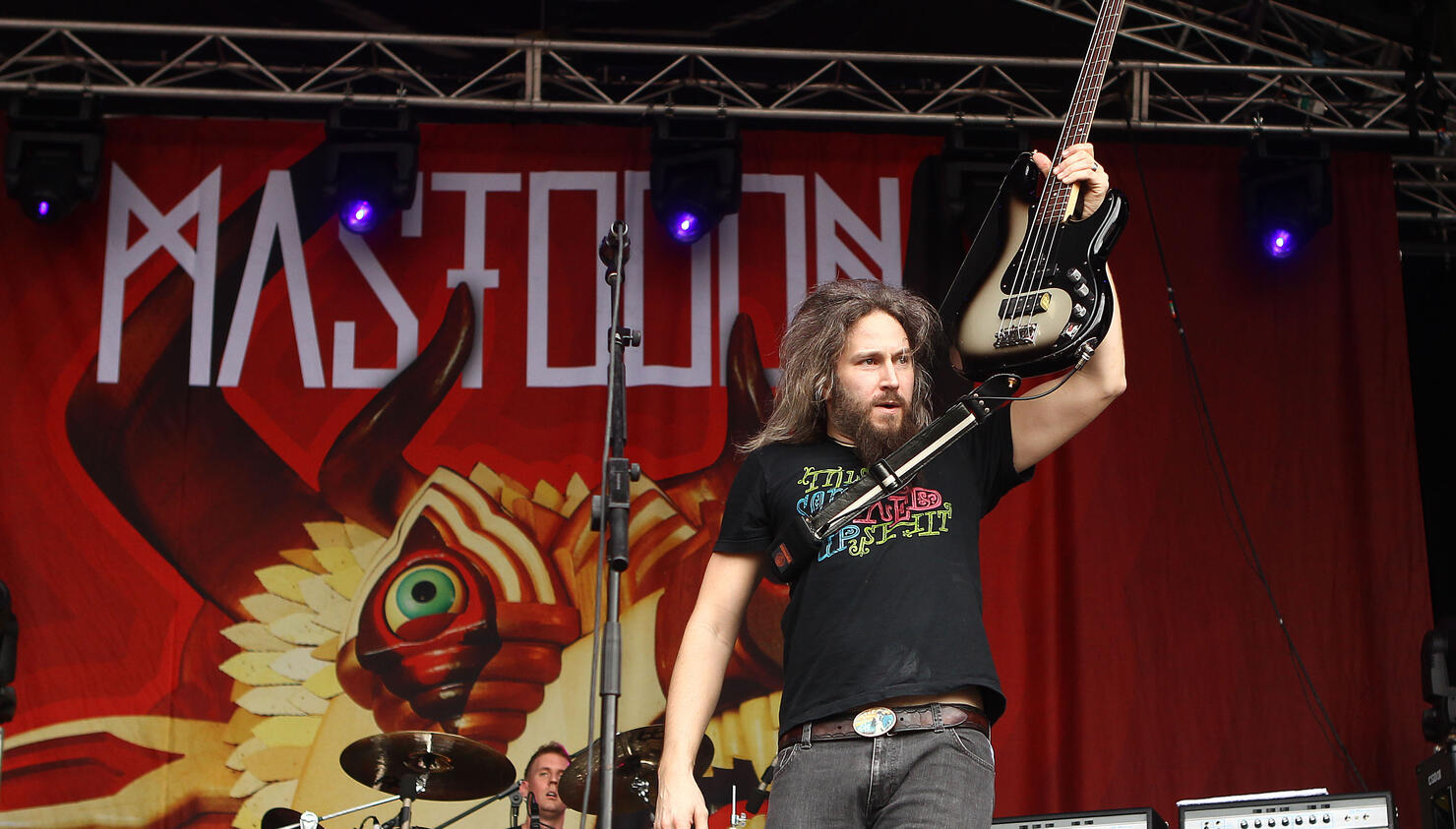 Mastodon's summer headlining tour with Dinosaur Jr. was nixed on Thursday due to what Mastodon called a "critical situation of a member of the Mastodon family."
The tour was scheduled to begin Saturday, September 1, in Edmonton, Alberta.
A since-deleted post to Mastodon's Facebook page made the announcement. The same post added that Mastodon is "extending their sincerest thanks to their loyal fans as well as the fans of Dinosaur Jr. for their support and understanding at this time."
The band added that "no plans for rescheduling" have yet been made.
While the headliner Mastodon apparently rescinded its initial announcement, the Dinosaur Jr. tour dates are no longer listed on the band's website.
Dinosaur Jr., however, confirmed the sad news in a Twitter post, adding that its own headlining show in Missoula, Montana, on Friday, August 31, would be canceled as a result.
"Our team is quickly working to see if we can schedule shows in some of the other affected markets, and will share news as soon as possible," Dinosaur Jr. said in its statement.
Tickets and VIP upgrades will be refunded.
We wish Mastodon well. The band is certainly no strangers to tragedy.
Lyrics on the Mastodon's Grammy-award winning album, Emperor of Sand, contain many allusions to guitarist Bill Kelliher's mother, who died of brain cancer in 2016, and bassist/vocalist Troy Sanders' wife, Jeza Sanders, who was diagnosed with breast cancer in 2015.
The band's 2011 album, The Hunter, was so-named in honor of guitarist Brent Hinds' brother, who died in a hunting accident while the album was being made.
Photo: Getty Images