Nick Jonas Joins 'UglyDolls' Movie Alongside Kelly Clarkson, Pitbull
By Paris Close
August 30, 2018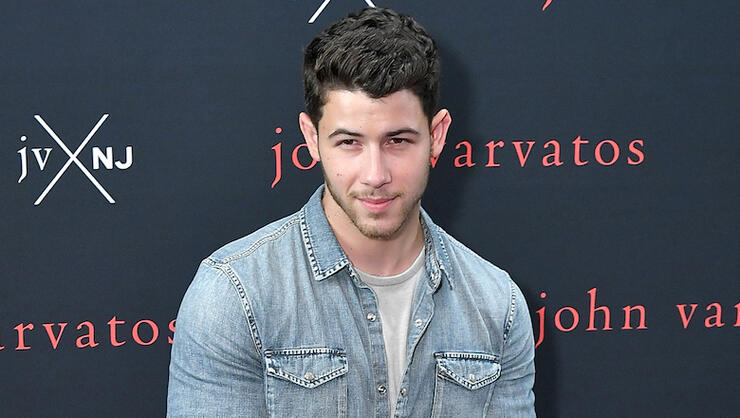 Nick Jonas is the latest star attached to join STX's UglyDolls.
The "Right Now" singer has been cast in the upcoming film in which musicians Kelly Clarkson and Pitbull will also co-star. In tandem with a voiceover bit, Jonas will also perform an original track for the film.
Per Variety's Wednesday (August 29) report, the movie will be STX's first venture in a contract with Pretty Ugly LLC, the company also manufactures the UglyDolls plush toys created by David Horvath and Sun-Min Kim, on which the film is based.
The premise for the film will see "the toys subvert the idea of ugly by turning the adjective into a positive, and include characters such as Wage, Babo, Ice-Bat, and Wedgehead."
This is Jonas' latest role since last year's highly-successful Jumanji: Welcome to the Jungle, which grossed more than $400 million in the U.S. alone.
The 25-year-old said of his involvement: "The UglyDolls remind audiences the importance of acceptance and loving yourself, and as someone who started in this business very young, I understand the significance of using my platform to tell stories that lift others up."
The news arrives after Jonas confirmed his long-rumored engagement to actress Priyanka Chopra on Instagram.
It's been reported the American Idol alum will portray a character named Moxy, who with the help of her friends tries to challenge the conceptions of beauty and love. Neither Jonas nor Pitbull's characters have been revealed yet.
UglyDolls hits theaters May 10, 2019.
Photo: Getty Images
Chat About Nick Jonas Joins 'UglyDolls' Movie Alongside Kelly Clarkson, Pitbull