Eminem Drops Surprise Album 'Kamikaze,' Takes Shots At Everybody!
By Lauren Crawford
August 31, 2018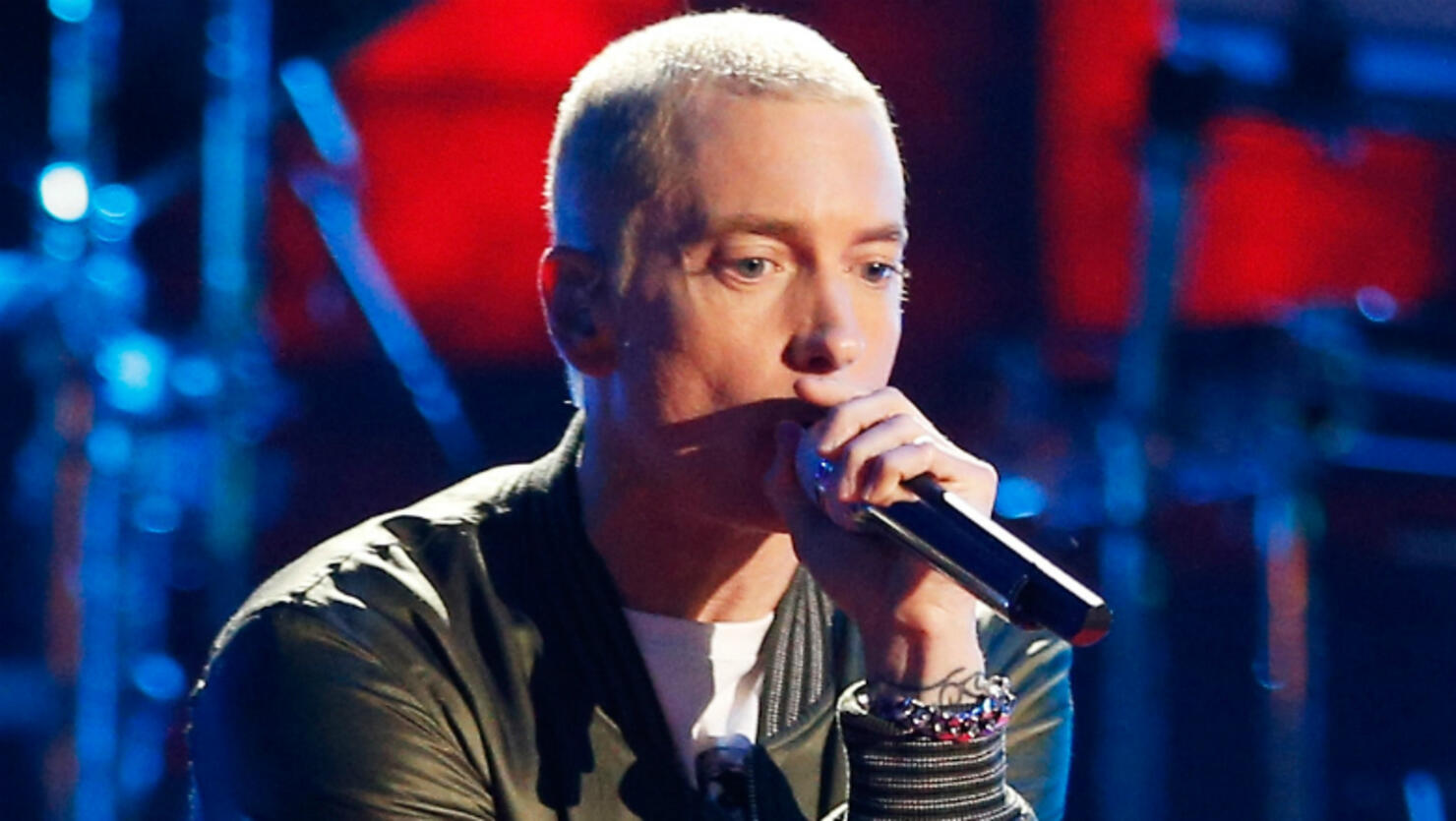 Shady's back (back again)!
Eminem shocked the world at the stroke of Midnight on Friday (August 31) by dropping a new album. Kamikaze is the "Walk on Water" rapper's second album in less than a year, making it his quickest album turnaround since Relapse and Recovery dropped in 2009 and 2010.
Eminem announced Kamikaze on social media, captioning an Instagram photo of the album cover, "Tried not 2 overthink this 1... enjoy. 🖕." Kamikaze was executive-produced by none other than his longtime mentor and friend Dr. Dre (Eminem also has an EP credit).
The 13-song album, which features guest spots from Jessie Reyes (twice), Joyner Lucas, and Royce Da 5'9", takes shots at Lil Pump, Lil Yachty, Lil Xan, Machine Gun Kelly, Tyler The Creator, Drake, Charlamagne tha God, DJ Akademiks, Joe Budden, Donald Trump, Mike Pence, and The Grammy Awards, Complex reports.
Back in January, Mike Will Made-It hinted that new music from the "Lose Yourself" rapper was on the way. The hitmaker producer posted a photo of him in the studio with Eminem and Dr. Dre on Twitter. "Big 2018," he captioned a photo of the three hip-hop legends in the studio. Mike also tweeted on Wednesday (August 29), "I've been sonically making the best tracks I've made in my life [right now]." So, that basically means Kamikaze is LIT!
Kamikaze follows Eminem's 2017 album, Revival.
Check out the tracklist below!
Eminem's Kamikaze Album Tracklist
1. "The Ringer"
2. "Greatest"
3. "Lucky You" (featuring Joyner Lucas)
4. "Paul (Skit)"
5. "Normal"
6. "Em Calls Paul (Skit)"
7. "Stepping Stone"
8. "Not Alike" (featuring Royce 5'9")
9. "Fall"
10. "Kamikaze"
11. "Nice Guy" (featuring Jessie Reyez)
12. "Good Guy" (featuring Jessie Reyez)
13. "Venom"