Ozzy Osbourne Says He's Never Been a Better Singer Than He Is Now
By Andrew Magnotta
September 1, 2018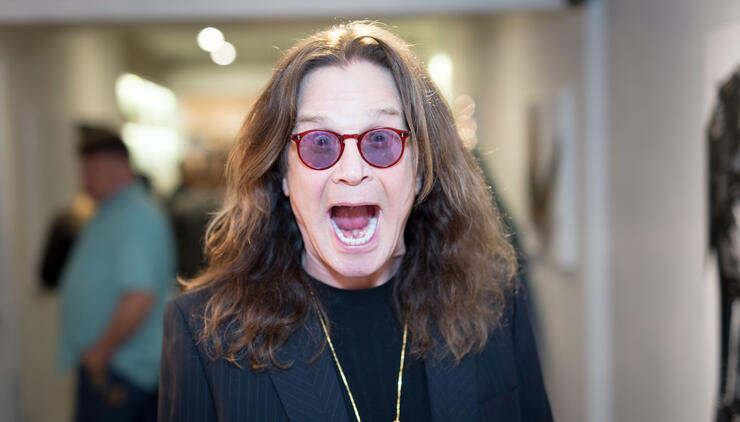 Could No More Tours be a trilogy?
Ozzy Osbourne's current No More Tours 2 farewell tour is so-named as a reference to his first retirement tour in 1992. But when the Ozzman says he's having the time of his life, you have to wonder if even this latest farewell-attempt will stick; will there be a No More Tours 3?
"The band is great and I'm singing better than ever," Ozzy told Blabbermouth.net. "It's great to be back with Zakk [Wylde, guitar]. Tommy [Clufetos], the drummer, is great. [Bassist, Rob] Blasko is always great. There's no excess trouble. No drama...there are no arguments. We just get up, do our gig and have fun. Nobody gets loaded anymore. When you get to the party days in the '80s, it was like Caligula on the road."
Since announcing No More Tour 2 Ozzy has maintained the sentiment of his 1995 Retirement Sucks Tour, that he's not retiring.
"I'm just not doing world tours anymore," he added. "I'm still doing gigs. I'm still going to do shows, just no more world tours. They'll say, 'You said you were going to retire on the No More Tours tour 25 years ago,' I'm not retiring!"
Ozzy added that no one is more surprised about his continuing endurance than himself.
"I have to hand it to a power greater than myself," he said. "It's a higher power. I'm not religious. There's something out there that helps get me through. It's too much for me to own it all."
Over the many interviews he's done surrounding No More Tours 2, Ozzy has never suggested that he's burnt out from music; he simply needs to be around more for his family.
Ozzy and his wife/manager Sharon Osbourne now have eight grandchildren.
Ozzy told Rolling Stone last winter that it's important to him to be a grandfather and not "go through another generation of Osbournes without seeing them grow up."
No More Tours 2 will keep Ozzy busy through 2020.
Photo: Getty Images
Chat About Ozzy Osbourne Says He's Never Been a Better Singer Than He Is Now