BTS Scores Second No. 1 Album With 'Love Yourself: Answer'
By Paris Close
September 3, 2018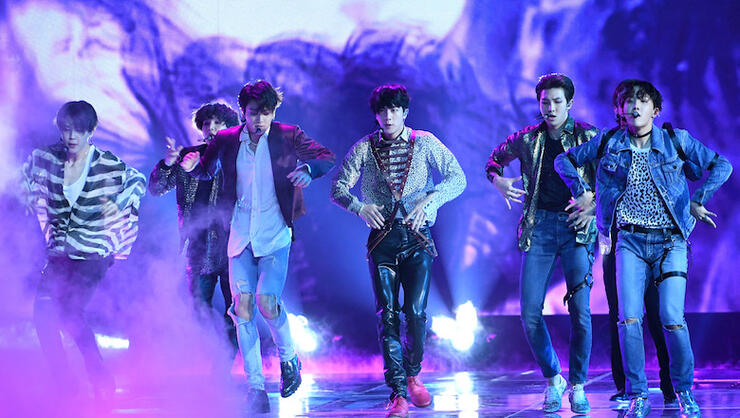 BTS is killing it this year!
The South Korean popstars reached another chart-topping feat this week when Billboard revealed the boy band's third Korean-language compilation album, Love Yourself: Answer, reached number one on the Billboard 200 chart.
The site broke the news of BTS' latest milestone Sunday (September 2), referencing records from Nielsen Music that show the K-Pop group's Answer sold 185,000 equivalent album units in its first week (which ended August 30) and that 141,000 of that sum were in traditional album sales.
Released August 24 via Big Hit Entertainment, Answer is BTS' second full-length to reach No. 1 status and the second after Love Yourself: Tear — the sophomore offering in their Love Yourself trilogy — topped the chart in May. To this day, BTS remains the only K-Pop act to earn this achievement at all… let alone, repeat it.
These aren't the entertainers' only note-worthy accomplishments, either.
To promote the record, the band released the music video for Answer's lead single "Idol," on its release day. In turn, the video gained 100 million YouTube views in less than a week.
BTS are making history, again, this year with their upcoming U.S. Stadium Concert appearances this October. By then, the boys will be the first Korean act to head a stadium show in the States.
So what's next for the Bangtan Boys? Considering James Corden's enthusiastic invitation, we may FINALLY see BTS on Carpool Karaoke!
Photo: Getty Images
Chat About BTS Scores Second No. 1 Album With 'Love Yourself: Answer'