Fish Market Shut Down For Putting Googly Eyes On Fish
By Bill Galluccio
September 4, 2018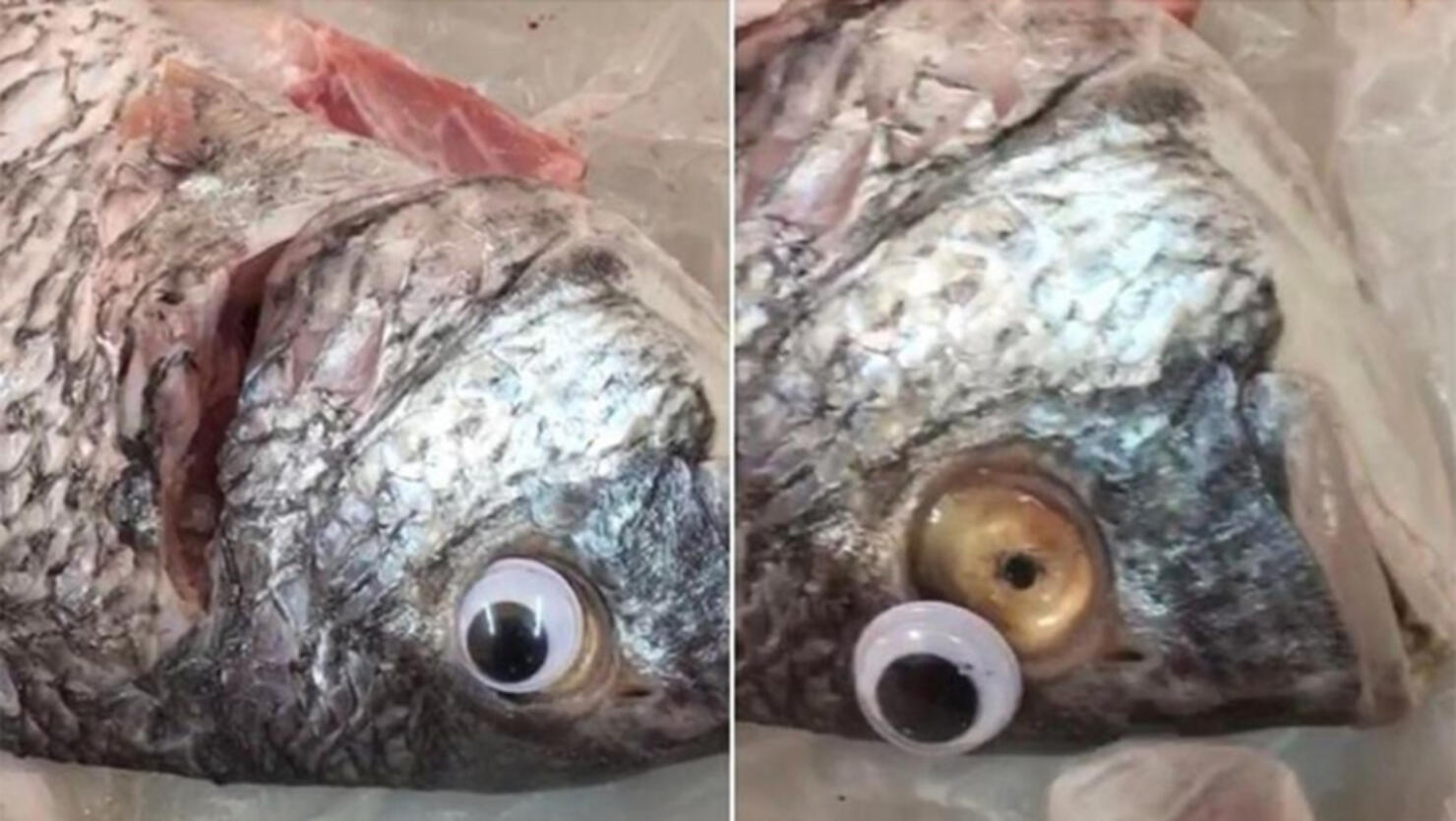 Authorities in Kuwait have shut down a seafood market after photos showed workers were placing plastic googly eyes on the fish to make them appear fresher than they actually were. According to the BBC, a video of the googly-eyed fish went viral on WhatsApp, before being picked up by the Al-Bayan news outlet. In the viral video, a woman was washing the fish when one of the plastic eyes started to fall off.
Al-Bayan shared two photos of the fish on Twitter. In one of the photos, the googly eye can be seen falling off of the fish.
After news broke that the fish market was shut down, a rival took the opportunity to promote their fresh fish telling customers they were selling "fish without cosmetics."
Photo: Twitter