Foo Fighters Reschedule Concerts After Dave Grohl Loses His Voice
By Andrew Magnotta
September 4, 2018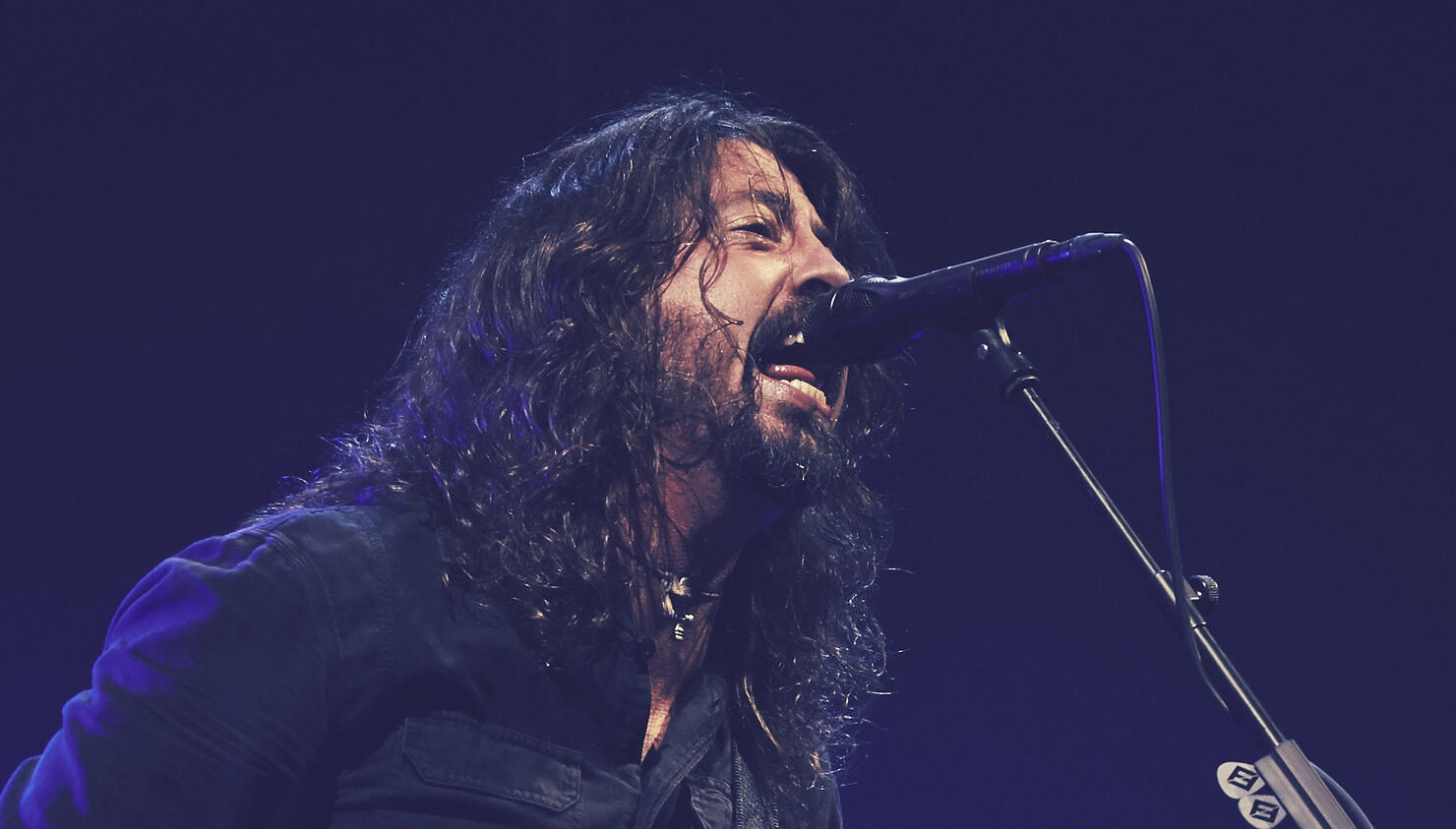 Foo Fighters frontman Dave Grohl has promised to never make out with Bono again after the two frontmen lost their voices within days of one another.
U2 had to cut short a Berlin concert Saturday night after Bono inexplicably lost his voice. Foo Fighters opened another leg of the band's Concrete and Gold Tour of North America on September 1 in Seattle.
Grohl reportedly lost his voice after the show, so the singer is on vocal rest.
As a result the Foo Fighters have rescheduled upcoming gigs in Edmonton and Calgary, which will take place on October 22 and October 23, respectively.
"After opening this leg of the tour Sept. 1 at Safeco Field in Seattle, Dave Grohl suffered a loss of voice and is now on vocal rest," said the band in a statement.
Grohl then added: "That's the last time I ever make out with Bono."
The band added that previously purchased tickets will be honored for the rescheduled dates.
"If a refund is required, refunds are available at point of purchase until September 25."
U2's set Saturday lasted only five songs before Bono regretfully informed the audience that he had sung his last note of the night.
"I was ready to sing for you," he said. "Something's happened and I think we cannot go on. It's not right for you...I'm sure this is not a big, big, problem but I'm gonna have to do something."
Sunday afternoon U2 reported that Bono was on the mend.
The singer says he and the band are "happy and relieved that anything serious has been ruled out," but still frustrated that "the Berlin audience were so inconvenienced."
Get all the Foo Fighters tour dates here.
U2 is in the middle of the European leg of its Experience + Innocence Tour. Get all the U2 tour dateshere.
Photo: Getty Images