Danny Brown Stars in Alt-J's Trippy "Deadcrush" Video
By Katrina Nattress
September 5, 2018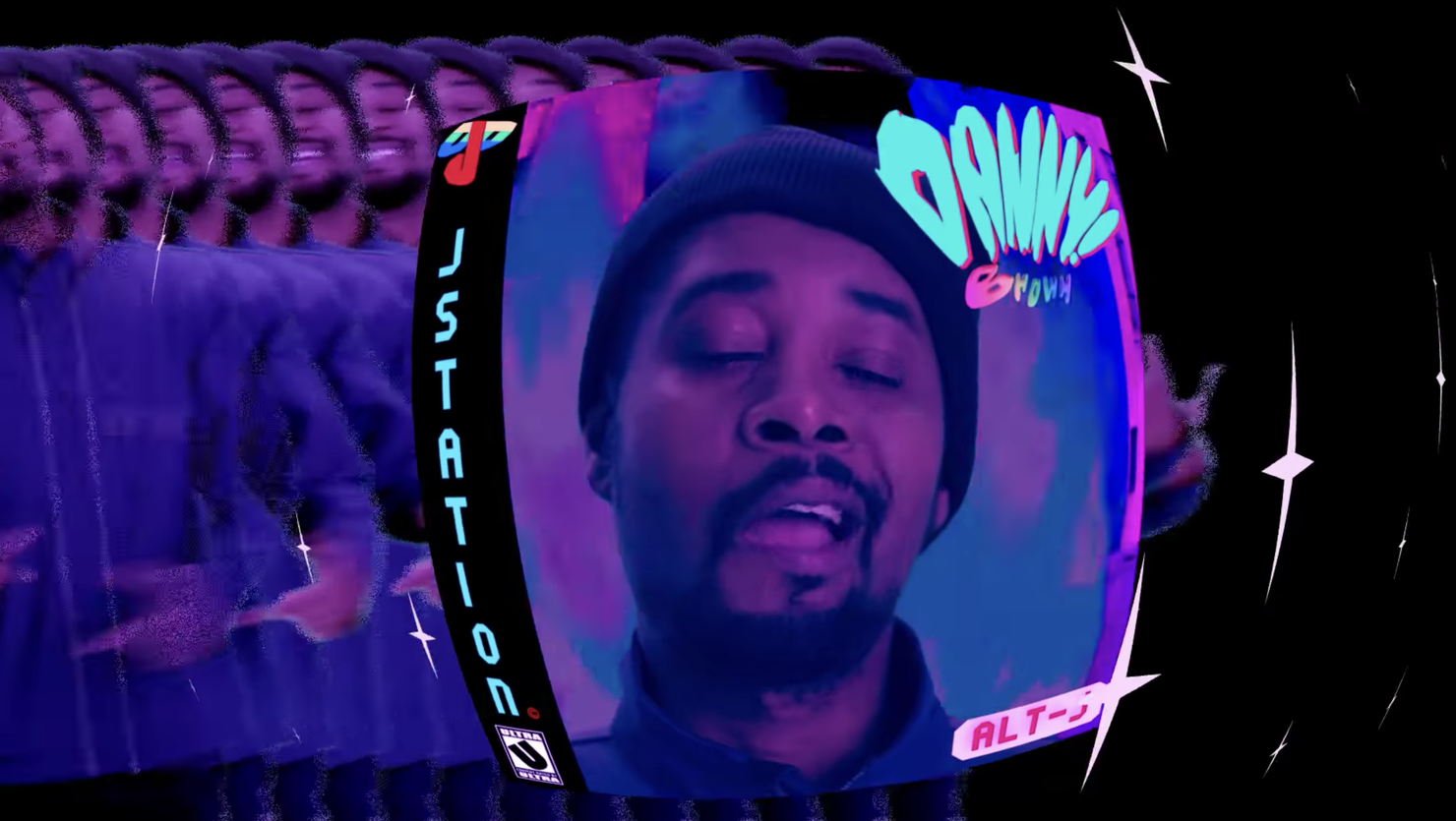 Alt-J's RELAXER may have come out two years ago, but that doesn't mean the band's done playing with it. Always up for the experimental, the Leeds-bred art rockers are gearing up to release REDUXER — a set of 11 reimagined tracks off the band's third album.
On Wednesday (September 5), Alt-J shared the visuals for "Deathcrush," remixed by Alchemist x Trooko and featuring Danny Brown. The clip is a '90s video game-inspired mind trip that stars the rapper trapped in a virtual world. However, as out there as the video seems, there's a deeper meaning behind it.
"After listening to the Deadcrush remix I wanted to create something that complemented the dark tones of the song," director Jeron Braxton explains in a press release. "Visually the video tells the story of how the CIA introduced old guns and cocaine into the black community in order to raise funds for the Nicaraguan contras. The introduction of weapons and cocaine in the black community gave power to the War-on-Drugs and the amount of Black men incarcerated creating this violent cycle of destruction that plagues the black community today. The blue flames represent the violent cycles of destruction. The demons creating the fire symbolize how drug addiction and gun violence are like demons that posses its victims to keep the cycle going. Slavery never really ended but just evolved into mass incarceration."
REDUXER drops on September 28. Watch the "Deathcrush" video below.