Jason Aldean's "Girl Like You" Channels His R&B Influences
By Katrina Nattress
September 5, 2018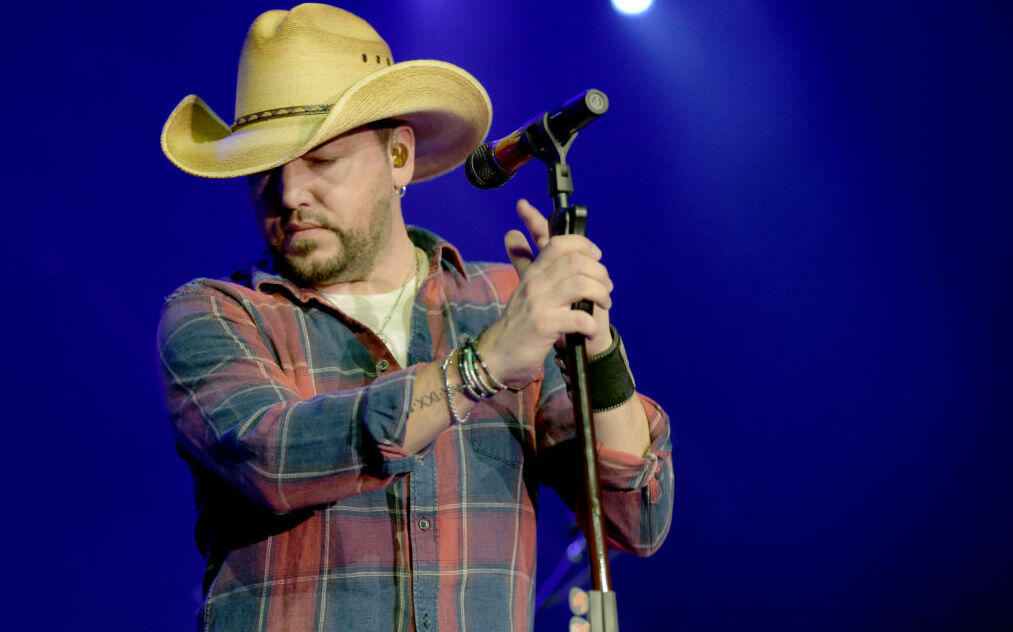 Jason Aldean's taking a detour for the third single off Rearview Town. After the straightforward country sound of "Drowns the Whiskey" — the album's second single, featuring Miranda Lambert — "Girl Like You" shows the country star showing off his R&B influences. This isn't the first time the 41-year-old has dabbled in hip-hop, as it's reminiscent of Aldean's 2017 single "Burnin' It Down."
"I've never met a girl like you / That's ever done it quite like you do / Your kiss is double barrel bourbon on the rocks / Your lips are just cherry on top," Aldean croons in the chorus. "I've never been high like this / Turn out the lights and let me breathe you in / Your eyes are so diamond, body so gold and I don't wanna let you go / I've never met a girl like you."
Watch the lyric video for the sexy new single below.
"I think this record is different in a lot of ways from albums we have done in the past. Throughout my career, we have had different albums that have sort of showcased different kinds of music, whether that be rock or whether that be a little bit of hip hop or blues or whatever," Aldean explained to iHeartRadio in a recent interview. "On this album, we sort of grabbed all those things and put them in one album, and it was really cool. We got some new people involved in the album this time around, as far as who was mixing the record and things like that, and I think just doing that makes the record sound completely different."
Photo: Getty Images
Chat About Jason Aldean's "Girl Like You" Channels His R&B Influences