Sponsor Content
Miguel To Ascend To New Heights In Brooklyn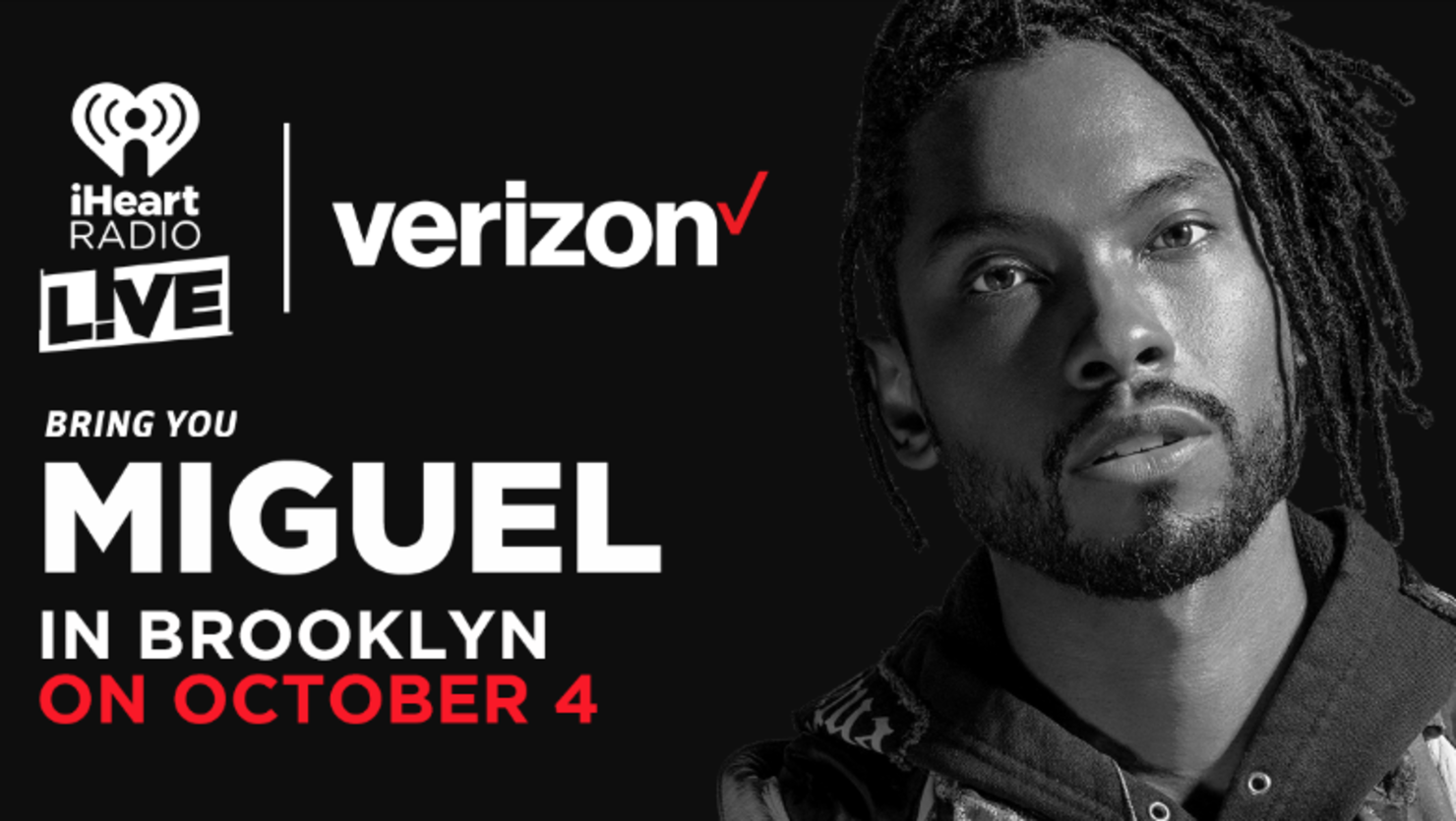 In support of his latest album, War & Leisure, Miguel is taking his new music to fans all throughout the country, courtesy of "The Ascension Tour." Considering that the R&B crooner recorded part of his latest album in the Big Apple, it's no surprise that he's partnering with Verizon to do something even more special for New York City. Much like we did with Nas, Miguel is the next in line for our new series, which brings iHeartRadio LIVE and Verizon together for epic intimate concerts just for New Yorkers.
For this concert experience, the 32-year-old star is letting the city that inspired him run with the inspiration by giving fans the control over his secret show in Brooklyn and we can get you in to watch it all unfold. If you want to get in on the show, stay tuned for details on how you can participate in our upcoming scavenger hunt, detailing the secret location of the show. All you have to do is keep your eyes and ears peeled to @Z100NewYork, @Power1051 and @1035KTU between September 27 to October 3 for a chance to win tickets. If that wasn't enough, you'll also have the chance to revel in some of the creative impulses that the singer enjoys so much.
Miguel's upcoming set is just another highlight to a year of success. At the top of 2018, "Remember Me," his contribution to the critically acclaimed Coco, won the Oscar for Best Original Song. He took to the Academy Awards to perform the number in March – only foreshadowing several achievements that would follow like a full-length spring tour, news of a Latin album and his most recent strides in political activism.
If you weren't able to grab tickets to the event, turn your attention to iHeartRadio's The Beat

at 8 PM ET on Thursday for a broadcast of the concert!
This paid content is provided by Verizon. The views and opinions expressed do not necessarily represent those of iHeart.