Olivia Culpo Reacts To Ex-Nick Jonas' Engagement To Priyanka Chopra
By Hayden Brooks
September 5, 2018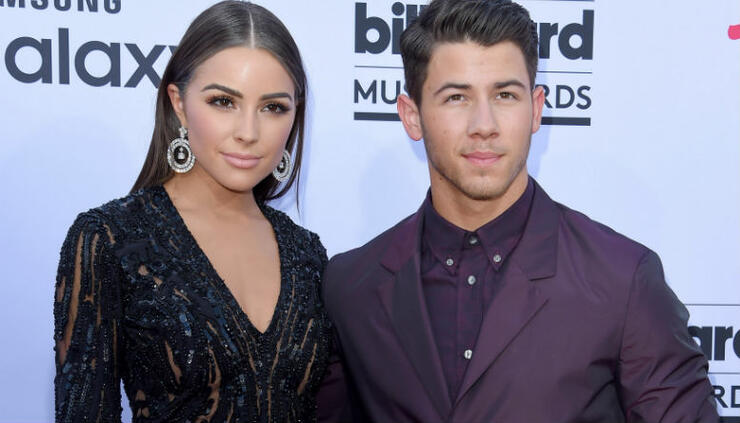 Olivia Culpo wants nothing but the best for her former flame Nick Jonas and the model opened up about her thoughts on the 25-year-old superstar getting engaged to Priyanka Chopra.
On PEOPLE NOW, Culpo shared some sweet words for the former JoBro, saying, "I think that any time anybody can find love, especially in this industry — because it's difficult. You can see there's a track record of things not working out. So I'm so happy for him." Culpo went on to confess that she wants everyone to find happiness. "That does not mean that I would not wish that for him," she continued.
In case you forgot, Cuplo and Jonas split in 2015 after almost two years together. An insider close to the situation told PEOPLE that the breakup was "tough" for the pair, but flash forward to three years later and all the dust has seemed to settle. Meanwhile, Olivia started dating NFL wide receiver Danny Amendola in 2016.
Back in July, Jonas and Chopra got engaged just two months after dating. They celebrated the occasion with both of their families in Mumbai, India in August. "Nick is calm and mature. He's a wonderful person and everyone in the family just loves him," Madhu Chopra told DNA India. "He's so polite and respectful towards elders. What more can a mother want!"
Chat About Olivia Culpo Reacts To Ex-Nick Jonas' Engagement To Priyanka Chopra