Ariana Grande Covers Thundercat's 'Them Changes': Listen
By Paris Close
September 6, 2018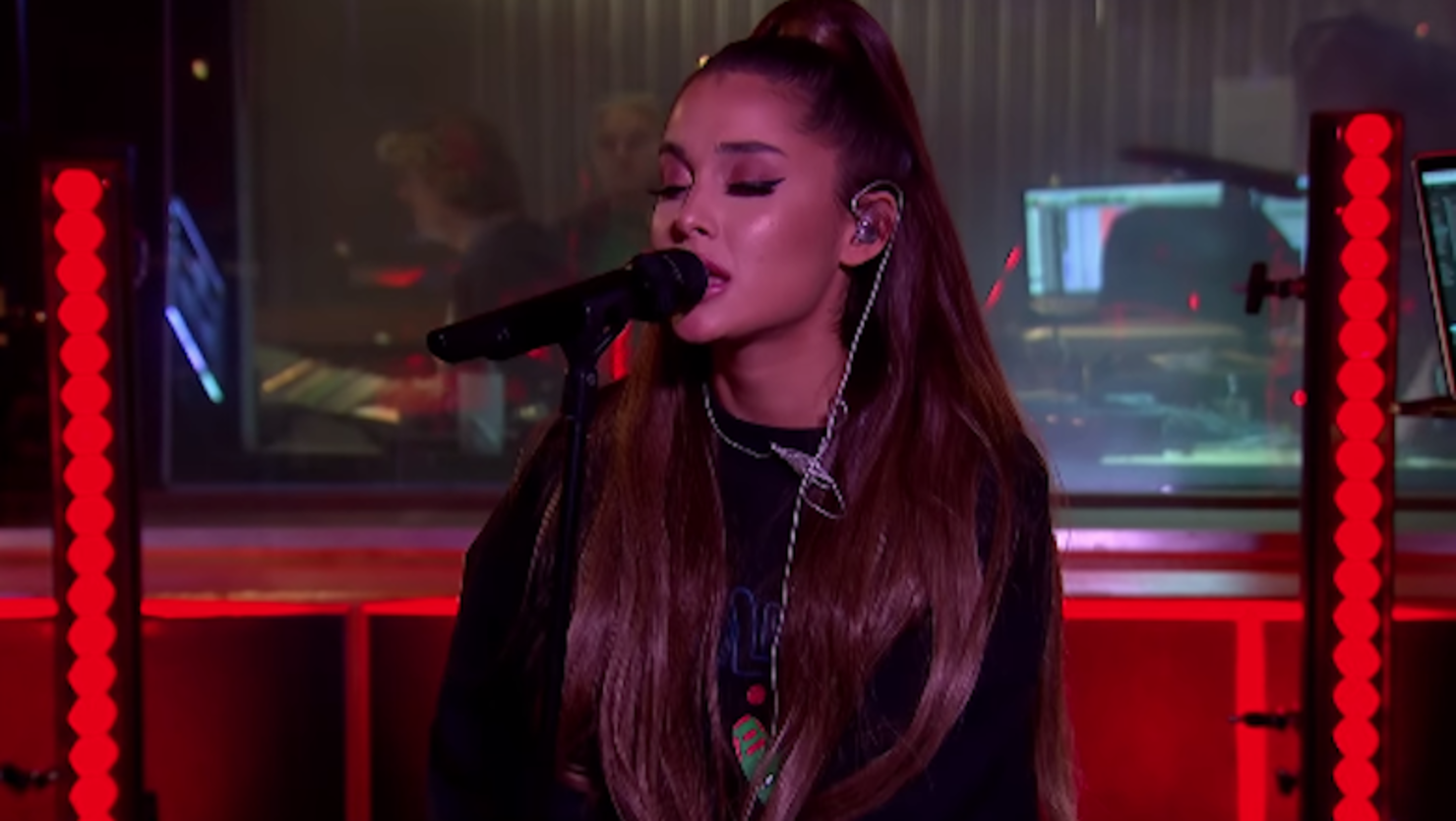 Ariana Grande's rendition of Thundercat's groovy tune is a total vibe.
On Thursday morning (September 6), Grande dropped by BBC Radio 1 Live Lounge to perform her first-ever session. In her debut, the 25-year-old selects the Los Angeles-born multi-instrumentalist's funky record "Them Changes" as her song of choice.
The "No Tears Left to Cry" songstress keeps her small-room showcase cool and intimate: she sits and sings at her stool while her band plays and a red glow brightens the room. Throughout the three-minute production, the same comfy glamour is noticed in Grande's fashion — a cozy sweatshirt, jeans, and boots — which gives entire experience a more chill charm.
Watch it below:
The Thundercat record draws drum rhythms sampled from the Isley Brothers' 1977 smash "Footsteps in the Dark." It's his most accomplished record to date, and he performed the song on The Tonight Show Starring Jimmy Fallon last year.
Most recently, the Sweetener star did the honors of performing Aretha Franklin's "Natural Woman" at her memorial service in Detroit last Friday (August 31). It was the second time this year Grande performed the iconic hit to pay tribute to the Queen of Soul in the wake of her death in August.
Photo: YouTube