Josh Duggar Resurfaces On Instagram And The Internet Notices Something New
By Dave Basner
September 6, 2018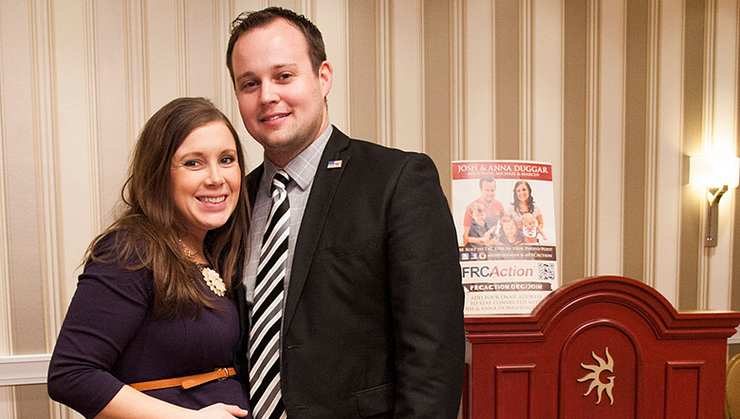 Three years ago, news broke that 19 Kids and Counting star Josh Duggar had molested five underage girls when he was a teenager, and four of them were his sisters. His family reportedly knew about the abuse and covered it up, leading to the cancellation of their hit TLC series.
If that weren't bad enough, four months later, more controversy struck the reality star. In the wake of the Ashley Madison website data breach, it was revealed that Josh had used the site to find one night stands. He went to a faith-based rehab for sex addiction and his wife, Anna Keller, whom he married in 2008, stuck with him.
Since then, Josh has been pretty absent from social media, aside from occasionally appearing in one of Anna's pictures on an anniversary. Two months have passed since he was seen on her Instagram, causing people to wonder if their marriage was in trouble, but this past weekend, Anna posted family photos with Josh that actually have fans asking another question altogether.
The photo shows Josh and Anna with their five kids, Mason, Meredith, Marcus, Mackynzie and Michael, on some haystacks, but it's something about Anna that eagle-eyed folks noticed - she might have a baby bump. It's hard to see, but her followers say that her long dress is likely hiding a sixth child.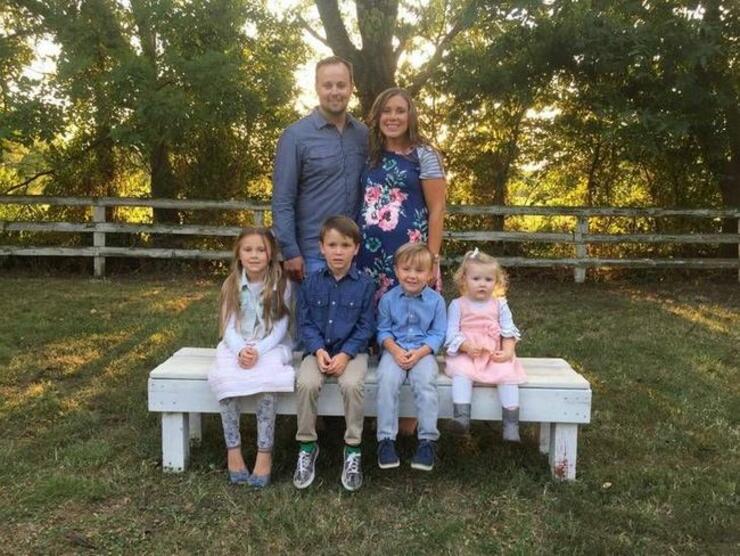 It turns out that Anna wore that very same dress when she was pregnant with Mason not too long ago. As the couple gear up for their tenth anniversary, they might have a big announcement on the way. Stay up to date with them here.
Photo Credit: Getty, Facebook
Chat About Josh Duggar Resurfaces On Instagram And The Internet Notices Something New