Kane Brown Announces Live Forever Tour Stops
By Katrina Nattress
September 6, 2018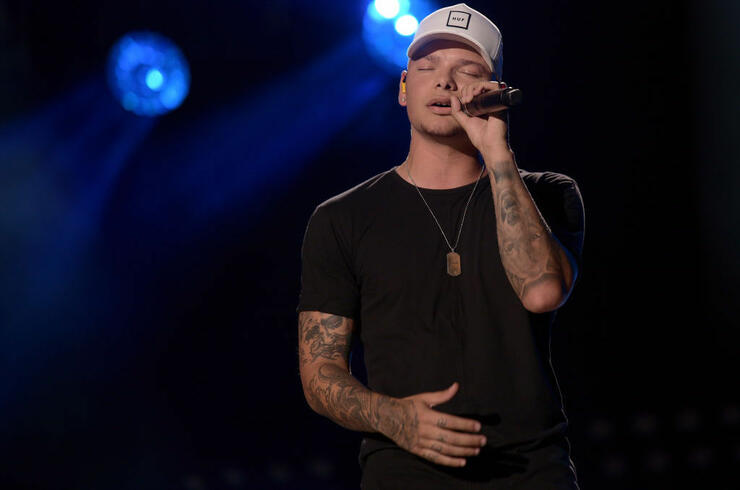 On Wednesday (September 5), Kane Brown revealed details about his upcoming sophomore album, Experiment, and today (September 6), the rising country star announced the stops of his first ever headlining arena tour.
According to The Tennessean, The Kane Brown: Live Forever Tour kicks off on January 10, 2019 in Duluth, Georgia.
"It's my biggest tour so far," the 24-year-old Georgia native told the outlet. "We've been in clubs, and now we'll be playing for 8,000 to 10,000 people. We're excited to work on our production and get it bigger and just get on the road and out of the clubs."
"I think this tour is going to show people that it's not just an internet thing anymore," Brown continued. "I think this tour is going to show people that we're here to stay. We're not going anywhere, and we're going to keep working our tails off. My team and my fans are going to keep growing and getting better and making a name for ourselves."
The tour is named after the last song on Experiment. Granger Smith will be supporting throughout the whole tour, with Raelynn, Danielle Bradbery and Jimmie Allen playing select dates. Check out the full list of tour stops below.
Kane Brown: Live Forever Tour Stops
Duluth, Ga. with Granger Smith and Raelynn
Pensacola, Fla. with Granger Smith and Raelynn
Columbus, Ga., with Granger Smith and Raelynn
Independence, Mo., with Granger Smith and Raelynn
Southaven, Miss., with Granger Smith and Raelynn
Norman, Okla., with Granger Smith and Raelynn
Huntsville, Ala., with Granger Smith and Raelynn
Columbia, S.C., with Granger Smith and Raelynn
Orlando, Fla., with Granger Smith and Raelynn
Roanoke, Va., with Granger Smith and Danielle Bradbery
Corbin, Ky., with Granger Smith and Danielle Bradbery
Rockford, Ill., with Granger Smith and Jimmie Allen
Brookings, S.D., with Granger Smith and Jimmie Allen
Grand Forks, N.D., with Granger Smith and Jimmie Allen
Manchester, N.H., with Granger Smith and Danielle Bradbery
Wallingford, Conn., with Granger Smith and Danielle Bradbery
Youngstown, Ohio, with Granger Smith and Danielle Bradbery
Bloomington, Ill., with Granger Smith and Jimmie Allen
Cape Girardeau, Mo., with Granger Smith and Jimmie Allen
Bossier City, La., with Granger Smith and Jimmie Allen
Allen, Texas with Granger Smith and Danielle Bradbery
Cedar Park, Texas with Granger Smith and Danielle Bradbery
Photo: Getty Images
Chat About Kane Brown Announces Live Forever Tour Stops