Lupe Fiasco Says He Could 'Destroy' Eminem & Joe Budden In A Rap Battle
By Hayden Brooks
September 6, 2018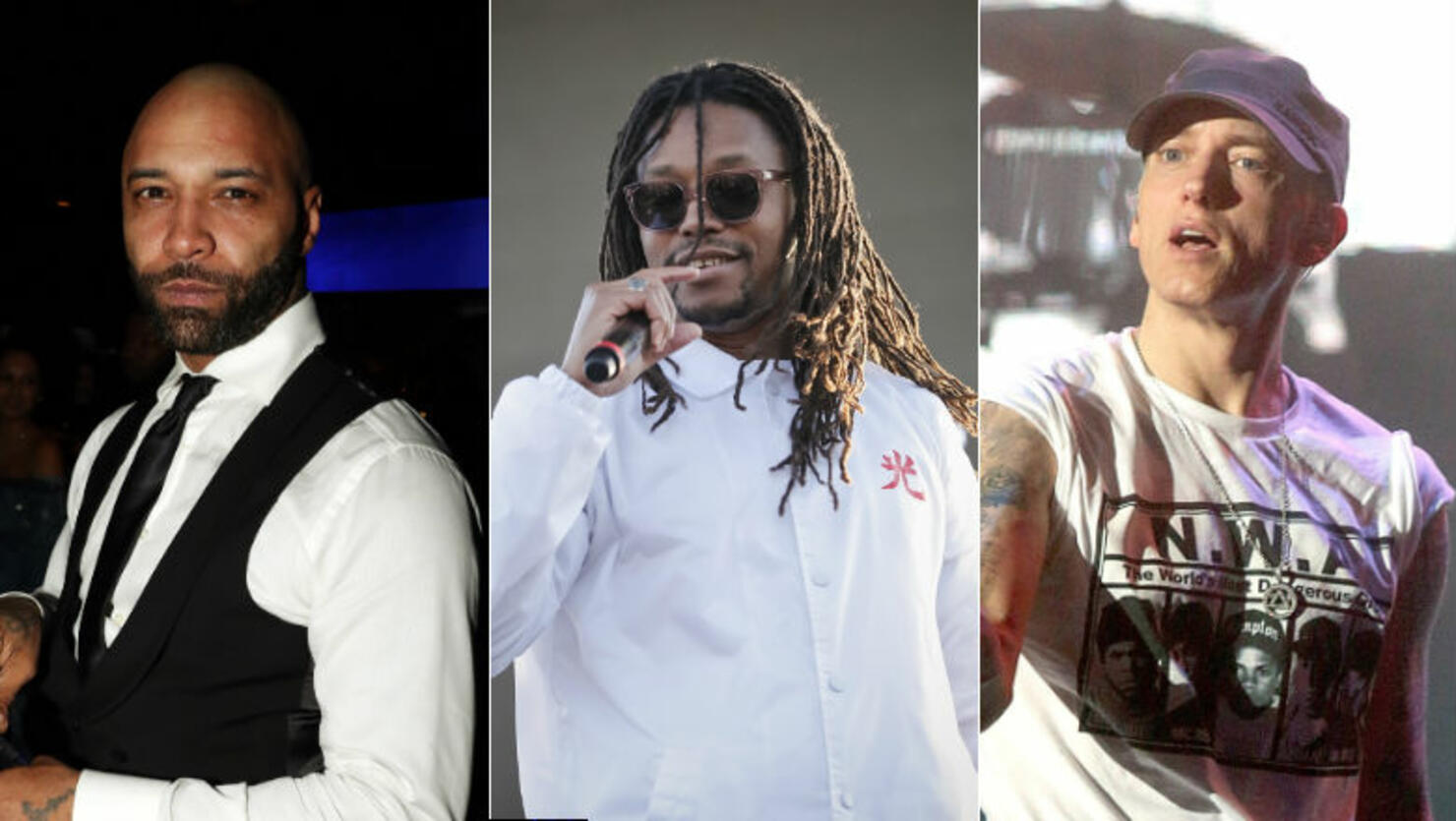 Lupe Fiasco just inserted himself into Eminem and Joe Budden's rap beef and it sounds like things could potentially get ugly.
After Budden told his podcast listeners that his flow has been better than Slim Shady for the last decade, Fiasco boldly claimed that he can rap better than both of the hip-hop heavyweights. In efforts to explain why he shared a parody video of Eminem's rapping style, courtesy of Instagram comedian Blobert Morechairs, Fiasco took to social media to admit that he enjoys Slim Shady, but went in for the jugular. "I like Em & most other rappers & I want no smoke but if I did I would destroy them all," Lupe wrote in a since-deleted post. "Especially Joe Budden & Em too."
Before the post was deleted, Budden caught wind of the note and commented on the photo of the declaration, which also included talk about Konami and Nike's decision to recruit Colin Kaepernick for their latest "Just Do it" campaign. "Talk yo sh*t King!!!!!!" Budden replied. It's worth noting that Lupe and Budden have a playful relationship, in part because of their love for Street Fighter. In 2016, the two went back and forth on Twitter, arguing who could out-rap one another and earlier this year, Lupe challenged Budden to a video game showdown over Street Fighter.
Meanwhile, Machine Gun Kelly, who was one of Em's many victims on his surprise album, Kamikaze, fired back with his own NSFW diss cut called "Rap Devil." It's just another day in the world of rap.