Blink-182 Cancels Fall Tour Due To Travis Barker's Medical Concerns
By Paris Close
September 7, 2018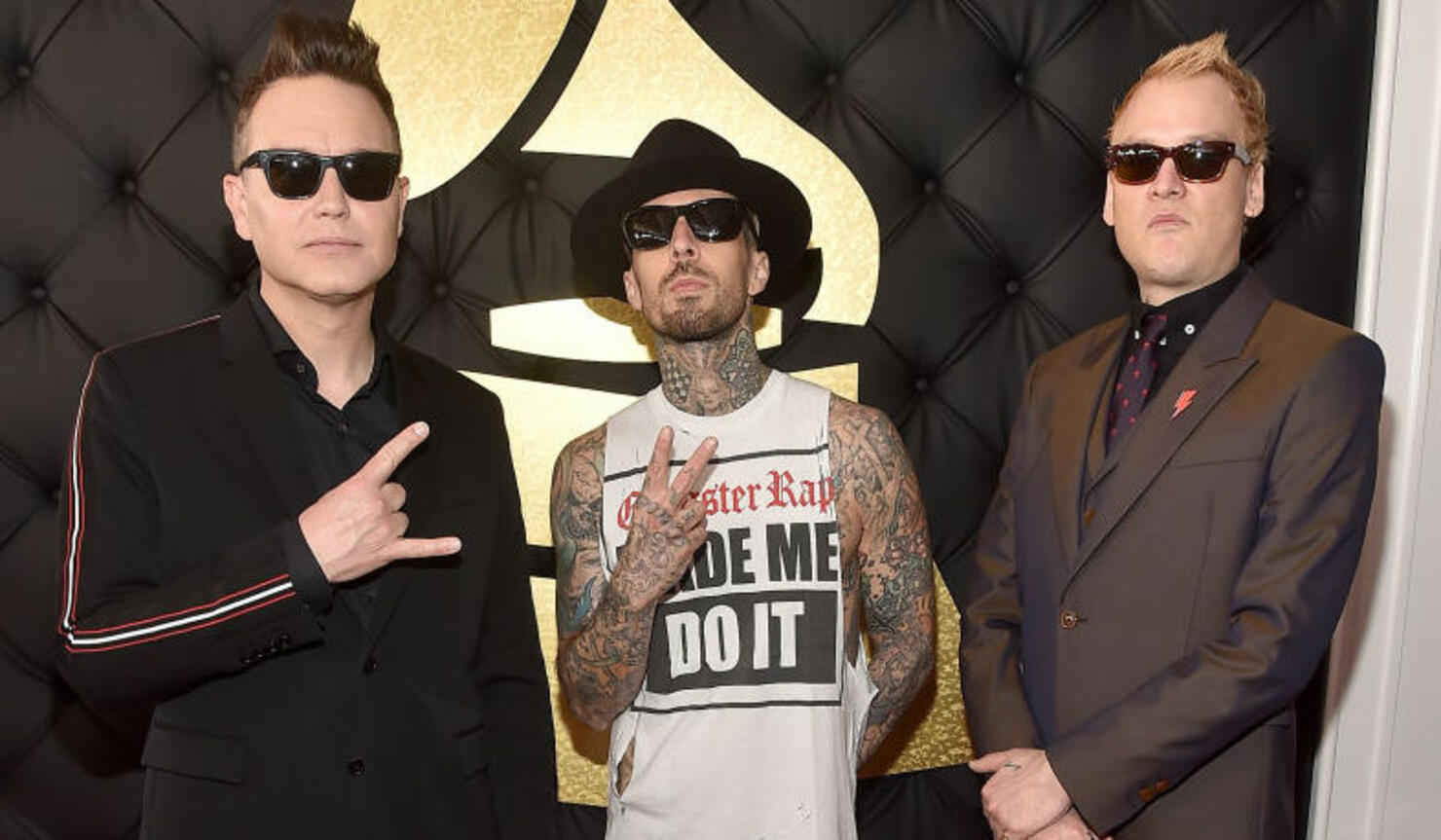 Blink-182 have called off their fall jaunt as drummer Travis Barker's medical team has deemed him unfit to perform.
On Thursday (September 6), a statement from the band's Twitter revealed Barker's medical staff anticipated him to be fit to perform the dates of their upcoming tour, which would have kicked off September 12, however, the musician was unable to pass recent checkups.
"The past few months have just sucked as I have been sidelined just waiting for my doctors to clear me so I could get back on the road and perform with my band," Barker writes. "Unfortunately, the risks associated with drumming are still too great. I am doing everything I need to do so I can get back on the road as soon as possible. I want to thank my fans, family, friends and bandmates for all the love and support."
Per the note, Social Distortion will also take the "All The Small Things" rockers' place as headliners at World Surf League's 2018 Surf Ranch Pro this Saturday (September 8).
Albeit uncertain at this point, blink-182 hopes to be back as headliners for next year's Riot Fest as part of the festival's 15th anniversary.
As we reported, Barker has suffered through a myriad of health scares over the summer. He's been recovering from ongoing blood clots in both his arms, was hospitalized for a resulting staph infection and lived to tweet about his near-fatal school bus collision — all in the span of a single month.
The cancellation comes just two months after the group had already pushed back several of their Las Vegas residency dates due to Barker's medical matters.
Photo: Getty Images