Romance Novelist Accused of Killing Husband
By RJ Johnson - @rickerthewriter
September 7, 2018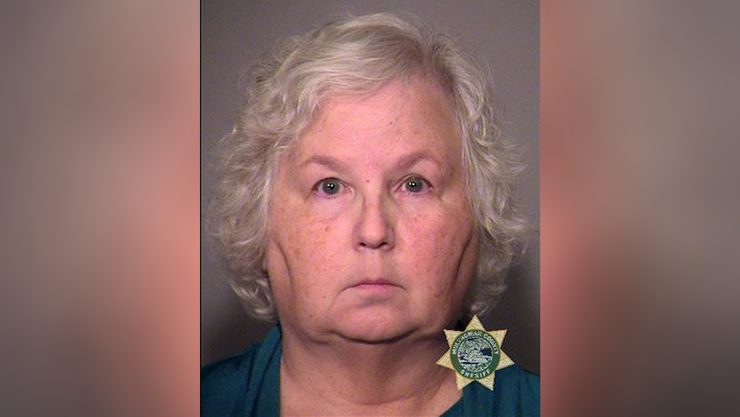 What a twist.
A romance novelist whose self-published titles include a book titled "The Wrong Husband," found herself on the wrong side of the law this week after she was arrested by Portland, Oregon police on suspicion of murdering her chef husband three months ago.
Authorities say they arrested Nancy Crampton-Brophy, 68, at her home on Wednesday just three months after her husband was found dead inside the Oregon Culinary Institute. Officials say Crampton-Brophy was arraigned on Thursday on charges of murder and unlawful use of a weapon.
Investigators wouldn't specify what evidence led them to believe Crampton-Brophy was responsible for her husband's murder, writing only in a statement that "Based on information learned during the investigation, detectives believe Nancy L. Crampton-Brophy is the suspect in Daniel C. Brophy's murder."
The probable cause document in the case is still under seal, with officials keeping many of the details of the murder under wraps for now.
Crampton-Brophy attended a vigil for her husband of 27 years just days after announcing his death on Facebook, saying she was overwhelmed and that she was "struggling to make sense of everything."
On her website, the 68-year-old self-published novelist described herself as an author of "fiction books under the Romance Suspense genre." Some of her work include a series that contain the tagline "wrong never felt so right." Titles like "The Wrong Hero," "The Wrong Brother," and "The Wrong Husband" were among the novels she wrote and self-published.
"The Wrong Husband" tells the story of a woman who hatches a plan to escape her abusive husband while on an anniversary trip overseas, only to be stymied by their cruise ship running aground near the coast of Italy.
One neighbor told The Oregonian that Crampton-Brophy didn't seem to be all that broken up about her husband's death after it happened, joking that she might become a suspect. "She had an air of relief, like it was almost a godsend."
Ramona White, a longtime friend of the Brophys' for 15 years said she can't wrap her head around what happened.
"It's hard for me to actually accept it and believe it."
On her website, Crampton-Brophy calls her husband as her "Mr. Right" adding that like all marriages, they've had "our ups and downs, more good times than bad."
Photo: Portland Police
Chat About Romance Novelist Accused of Killing Husband