Young Thug Hit With 8 Felony Charges For Drugs & Guns Possession
By Peyton Blakemore
September 7, 2018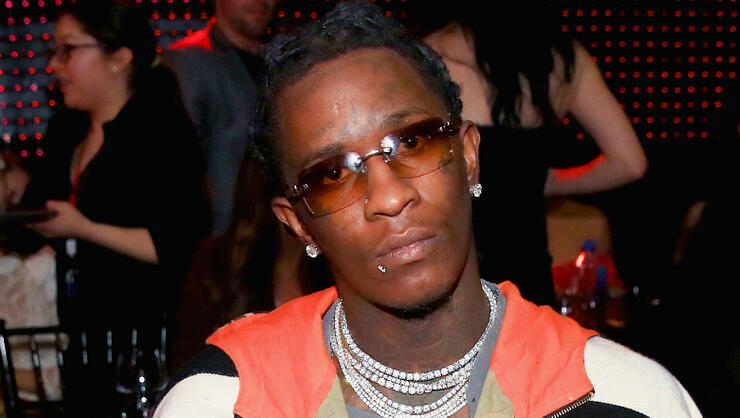 Young Thug has an uphill battle ahead of him.
According to TMZ, the "Anybody" rapper, whose real name is Jeffrey Lamar Williams, has been charged with eight felonies stemming from a 2017 arrest. The charges include possession and intent to distribute meth, hydrocodone and weed, and possession of amphetamine, Alprazolam, codeine (2 counts) and a firearm.
The charges are all related to the rapper's arrest in Georgia last September. Authorities allegedly found YT and two other men in a car with drugs and nearly $50,000 in cash, Atlanta Journal-Constitution reported at the time. According to the police report, cops pulled over a 2016 Mercedes Benz Maybach after suspecting that its tint was too dark. They then searched the vehicle and YT and another passenger were arrested.
"I will do everything that is lawful and ethical to clear Mr. Williams of this false allegation," YT's lawyer Brian Steel said at the time of his arrest.
Just last month, YT was arrested following his joint "compilation project" release and 27th birthday party at a Dave & Busters. Cops busted the "Pick Up The Phone" rapper for a felony gun charge after weapons were allegedly found in his possession.
YT released his latest project, Slime Language, last month. While many assumed the project was an album, the rapper's representative told Fader that Slime Language is a "compilation project. Not a Young Thug album, EP, or mixtape."
Photo: Getty Images