Paramore Are Retiring "Misery Business" From Their Live Shows...For Now
By Katrina Nattress
September 8, 2018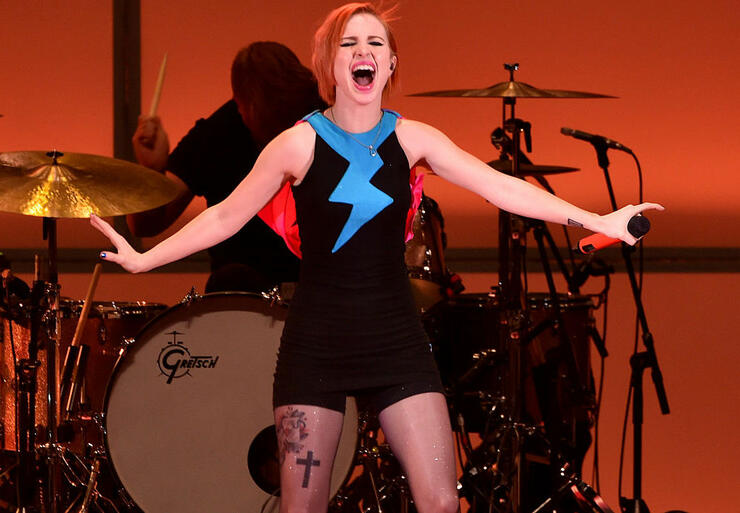 On Friday (September 7), Paramore hosted their inaugural Art & Friends — a celebration of Nashville music, art and community. During their headlining set, singer Hayley Williams dropped a bomb on the crowd: This was going to be the last time the band performed their hit "Misery Business." For a while, anyway.
"Tonight we're playing this song for the last time for a really long time," Williams revealed to the audience before starting the song. "This is a choice we made because we feel like we should. We feel like it's time to move away from it for a little while."
Watch fan footage of the announcement below.
The single off 2007's Riot! has sparked some backlash for the controversial lyric "Once a whore, you're nothing more / I'm sorry that'll never change." Williams most recently addressed the criticism when the album celebrated its 10th anniversary last year.
"amazing how much ppl *can* change. (mostly within). happy 10 years Miz Biz, u backward-minded lil rascal! & thank you for the life lessons," the vocalist tweeted in 2017.
"for the record, folks- this whole miz biz conversation was yrs ago. literally. tired of sensationalism around what's 'good"/'bad' feminism," she added a few months later.
Take a look at those tweets below.
Chat About Paramore Are Retiring "Misery Business" From Their Live Shows...For Now