Watch David Lee Roth Perform at Charity Event
By Andrew Magnotta
September 10, 2018
David Lee Roth hopped back onstage this past Friday night with the compliment of Jimmy Kimmel Live! backing band Cleto and the Cletones, as well as all the flash and fun for which Roth is known.
The Van Halen frontman was appearing to benefit the Brent Shapiro Foundation in Beverly Hills. The charity's 13th annual Summer Spectacular raised over $3 million for drug awareness and prevention.
Part of the angle of the evening's program was highlighting the success stories of people who faced the challenges of addiction.
You can check out footage from Roth's set above!
Also at the event, which was put on in partnership with the Boys & Girls Club, actor Joe Manganiello received the Spirit of Sobriety award.
Roth performed at the same event last September.
Thumbnail Photo: Getty Images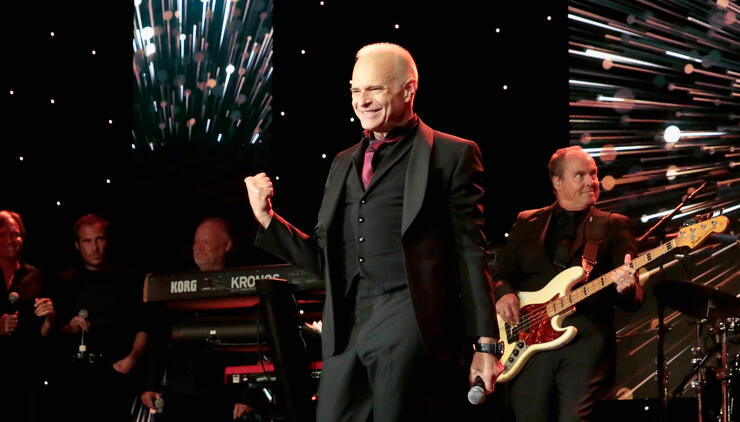 Chat About Watch David Lee Roth Perform at Charity Event