How Johnny Cash Inspired 'A Beautiful Moment' On Lenny Kravitz' New Album
By James Dinh
September 11, 2018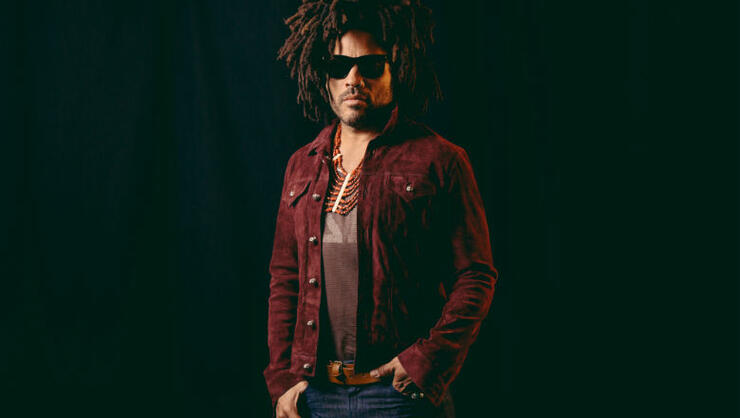 For better or for worse, Lenny Kravitz has always walked to the beat of his own drum throughout his 29-year career. For his 11th studio album, Raise Vibrations, Kravitz continues his mission to marry genres, evoke some political awareness and, most importantly, send a message. But with almost three decades in the game, the multi-talent needed a breather to find inspiration, so he packed it up, ventured to his home in the Bahamas and reveled in silence for a month. Needless to say, he was hit with inspiration (through the power of dreams) and the floodgates opened to a wave of ideas, including the passing of his mother, The Jeffersons star Roxie Roker, to cancer in 1995.
Prior to the release of the 12-track collection, which hears Kravitz run through his expertise of instrumentation, the longtime rocker took to iHeartRadio HQ in New York City to talk about his latest call to action, advice he'd give his younger self and how "a beautiful moment" of compassion with the late Johnny Cash led to a song on his new album. Scroll on below to read our Q&A with Lenny Kravitz!
Welcome back to New York. Are there places in Bed-Stuy or Manhattan that you love to go to when you return?
I like to go see old friends. I still have friends from elementary school. Just a lot of history here and people that knew me in the beginning of my life. It's always interesting also going back to Bed-Stuy and seeing how things have changed. It's a bug out. It's a completely different place, my block. [I] barely recognized it last time I was there.
New York is also home to Kravitz Design. You and your team have worked on condos, hotels, everything. How would you describe your design aesthetic?
Soulful, sophisticated, comfortable [and] sexy.
I understand that during the making of your new album, Raise Vibrations, you felt a little uninspired for the first time.
It wasn't that I had a dry spell or I was uninspired. It was just that what I was doing just didn't feel like what it is that I should be doing. I was also listening to a lot of people who are saying 'You should do this. You should do that.' [It's] not the way I ever worked but I like to also consider if advice is good, but it wasn't working that way.
I had to just go and be quiet for about a month. I stayed down in the Bahamas and then one night I woke up with a song in my head and then the floodgates opened. It just started pouring out. I'm one that prefers waiting for what I'm given rather than making something. I like to just wait until I hear it. I'm more of a receiver. Put my antennas up and [see] what's out there for me.
Was the chatterbox of people coming at you a barrier earlier in your career?
I wasn't really listening. My record couldn't have been more different from what was going on on the radio [and] other people's records. But I had a vision for myself. I just followed that. I turned down many record deals on the way trying to get my stuff together because they wanted me to change. They'd say, 'You're talented. We love what you do but this really is not what you should be doing. You should be doing this.' I stuck to my guns and just waited until there was something believed in me for being just my organic self.
With this album, you essentially dreamt up the songs and then got up to record them?
Yeah, I either have my phone by the bed, so I can put down the melodies on a voice memo or I get up and go to the studio, which is just down a little dirt road.
In the Bahamas?
Yeah, you don't need any clothes or anything. You're just in your robe or your whatever. Barefoot, just go to the studio and just start playing. It was great because every few nights something else was coming in. It was exciting and it felt good creatively. It was very satisfying.
"Low" was the one that jumpstarted the whole process. What can you tell us about that track?
It's a really sweet groove, man. As I was putting it together, I realized it was very much in my Quincy Jones school of production. It's funky. It's got a lot of rhythm, percussion, orchestra, horn arrangements, so it's quite full, lots of vocals. Lots of harmonies, lots of different lines. Coloring each side of the speakers. It's one of my favorites. It's a smooth grove.
I was really curious about the Johnny Cash song. Was this a real-life encounter that kind of collided with your dream?
As I was dreaming this one and I went to the studio in the middle of the night, the first words that came out were Johnny Cash. I really had no idea why but they were coming out of my mouth and I was like, 'This is odd.' And then June Carter, his wife, and as the lyrics kept coming out, I was like, 'Oh, this is what this is about." It's something that I hadn't thought about since then but basically to make a long story a little less long, my mom was dying of cancer at the time and I was living at Rick Rubin, the producer's house in L.A. At the time, Johnny Cash was there recording. I believe it was his last album, the one where he did "Hurt." It's an acoustic record.
Anyway, I had just left the hospital. I was coming home to get some food, take a shower, go back to the hospital and my mom passed as I was going back to the house. When I got to the house, I got the phone call that she had died and I didn't expect it right at that moment. I knew she was going but I didn't know it was gonna happen that quickly that day. As I'm going up to my room, Johnny Cash and his wife, June Carter, are coming down the stairs and they asked me, 'How you doing?' I said, 'My mom just died.' I didn't know them, but we were living in the same house. They stopped and they held me and consoled me and it was a really surreal moment.
Your mother just died, which is a lot, [and] you're being held by this legend, this amazing musician and his wife. It was a really sincere, beautiful moment. They were really concerned for me. That's the story but in this song, I'm singing to a woman and the chorus says, 'Just hold me like Johnny Cash/ When I lost my mother/ Whisper in my ear just like June Carter." It's the last memory, great memory of being held and consoled in that deep of a way. It's just interesting how the story was told [and] that I referred back to that moment with Johnny Cash and that I needed that kind of love at that moment.
You're no stranger to incorporating the political landscape into your music. How will this album explore those narratives?
There's a song called "It's Enough." There's a song called "Who Really are the Monsters?" Yes, it's something that always concerns me. There's a song called "Raise Vibration," which is the title track. But I'm very concerned for our planet and for us as a people and I feel like it's the time for us to raise our vibrations and get on a level where we can really work together as opposed to separating ourselves. I don't believe in any of that. I believe that unity is our way out.
Next year marks the 30th anniversary of your debut, Let Love Rule. What would you tell Lenny of back then if could offer some words of wisdom?
I'm not one that regrets anything. It's been a journey. It's been all over the place. I would have told that Lenny, perhaps to enjoy it a little more. I didn't really take in success. All these things were happening. I was just so focused on the music [and] focused on my creativity. I probably didn't relish in the success. It's not about success. It's about being successful at your expression and your creativity. But things were happening, I wasn't thinking about them, I wasn't planning them. My whole thing wasn't about being successful or making money or how many records I sold. It was about making my music. But I would have enjoyed some of those moments to stop and smell the roses just maybe a little more.
This conversation has been edited for length and clarity.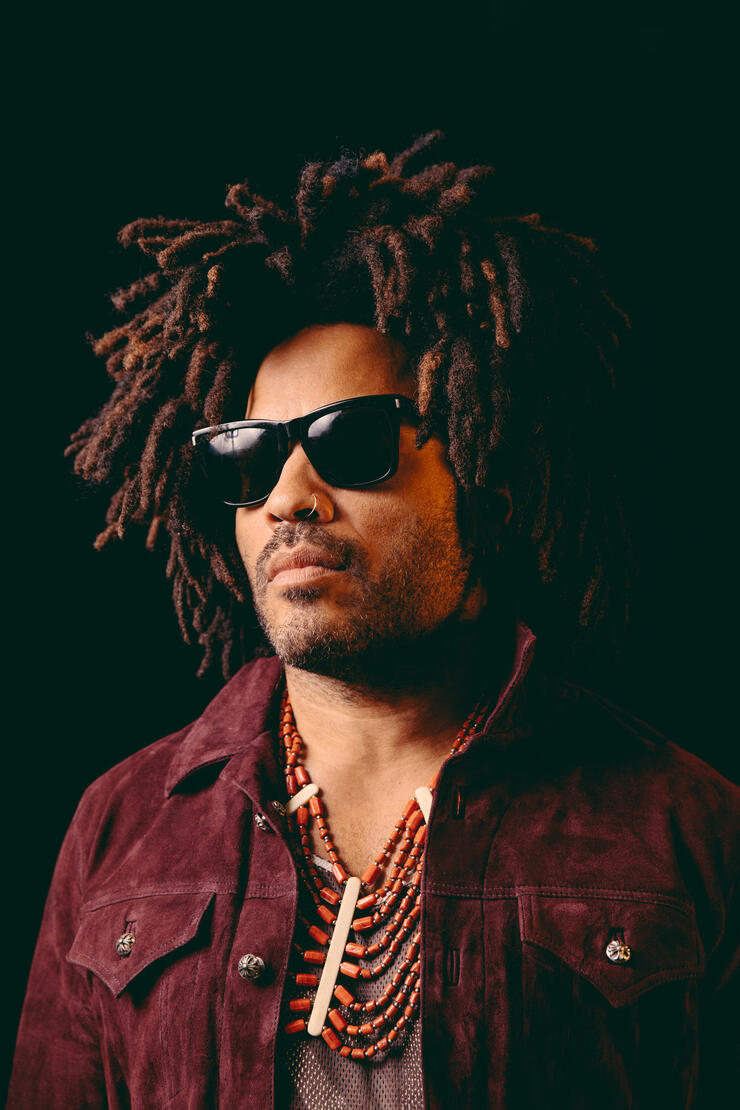 Photo: Katherine Tyler for iHeartRadio
Chat About How Johnny Cash Inspired 'A Beautiful Moment' On Lenny Kravitz' New Album