Justin Bieber & Stephen Baldwin Bond At Michigan Music Festival
By Paris Close
September 11, 2018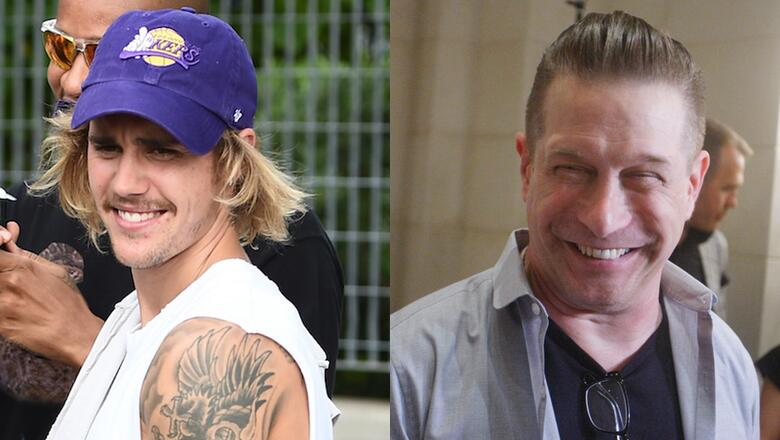 Justin Bieber spent some quality time with his future in-law Stephen Baldwin in the good ole Mitten state. (And it's no big deal, right?!)
The "Friends" singer and the father of his bride-to-be Hailey Baldwin were pictured in Grand Rapids on Monday (September 10), where the pair had also been attending CityFest West Michigan over the weekend.
The 24-year-old pop star and 52-year-old actor surprised more than 15,000 fans in when they showed up to Ah-Nab-Awen Park for the family-friendly music festival. Sadly, the Biebs didn't perform at the event, but he did stop for a few selfies while walking through downtown Grand Rapids.
Justin Bieber enjoys some guy time with his future father-in-law (photos) https://t.co/wXWnPyIMmB

Justin Bieber and his fiancee's father Stephen Baldwin were pictured having a great time and even getting physically close as they enjoyed some guy time together in Michigan.

Th… pic.twitter.com/Hev4cwpfyd

— E24-7 Magazine (@E247Magazine1) September 11, 2018
Noticeably absent from the entertainments, though, was Hailey, who was ripping the runway at New York Fashion Week, as she's known to do. Her fiancé's sighting comes just a few weeks after the 21-year-old model debuted her GORGEOUS $400,000 engagement ring on the cover of Vogue Mexico.
The "Sorry" musician popped the question to Hailey back in July, but the two aren't in a hurry to tie the knot — they reportedly won't marry until next year. So for now, the couple has been spending time together and embracing the happiness of knowing they're going to grow old together.
And in case you were wondering, yes, Bieber has already received Stephen's blessing to take his daughter's hand in marriage — he even wished the couple "congrats" on their engagement on social media/
"Sweet smile on my face ! me&wife (Kennya) Always pray 4 Gods will !!" he wrote. "He is moving in the hearts of JB&HB Let's all pray for His will to be done. Love you 2 so much !!!"
Chat About Justin Bieber & Stephen Baldwin Bond At Michigan Music Festival