Mary J. Blige Breaks Her Silence On Alleged Faith Evans NYFW Brawl
By James Dinh
September 11, 2018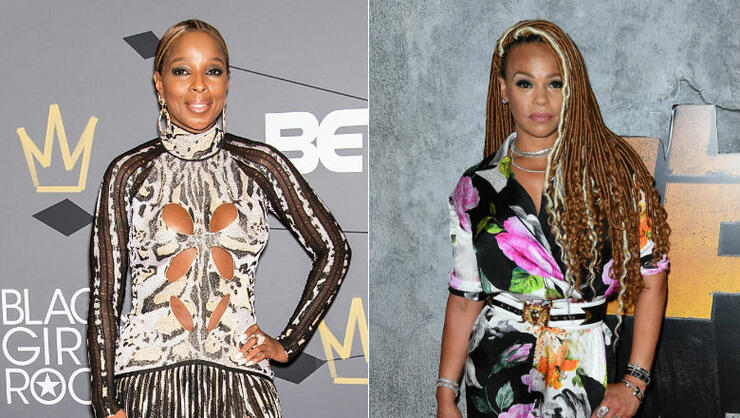 Amid early word that Nicki Minaj and Cardi B got physical over the weekend, it was also reported that Mary J. Blige and Faith Evans got into a heated brawl at Diddy's NYFW party in the Hamptons. Thankfully, the former has come forward to break her silence on the rumor, shutting down the story during her Monday (September 10) interview at Dennis Basso's fashion show.
"Of course that was made up. I was shooting a movie in Louisiana . . . I just got here today," the 47-year-old Queen Of Hip-Hop Soul told Page Six when asked about the rumor. Meanwhile, a source close to Evans admitted that the entire event was fabricated. "I have no idea how this rumor started. Puffy didn't even have a party," the insider said.
Elsewhere in Blige's interview, the superstar admitted that she never dreamed of walking in a fashion show like Basso's showcase. "I was a tomboy who thought about running in the streets or hopping a fence, playing basketball," she admitted. "I'm not gonna sit here and lie just because we at a fashion show. I just did not think about it, because I was not that girl."
As for her runway style, Blige said it all comes down to authenticity. "I don't need the runway to walk with a f**k you mentality. I walk down the street with a f**k you attitude . . . It's not 'F**k the world,' but 'This is me, and you can't stop me from being me,'" she explained.
Chat About Mary J. Blige Breaks Her Silence On Alleged Faith Evans NYFW Brawl