Blake Shelton Opens Up About Brother's Death
By Chandler Reeves
September 12, 2018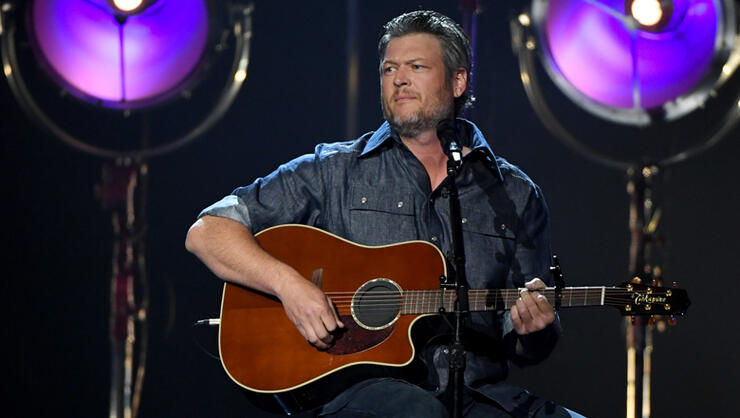 Blake Shelton is "still not over" the death of his brother Richie Shelton.
The country star's sibling died in a car accident when Blake was 14, and in a new interview with Cowboys & Indians, he reveals why the loss still impacts him today. "Look, you're never gonna get over it," Blake says. "For me, my brother was my big brother. I mean, I wanted to be him. I wanted to look like him, dress like him, listen to what he listened to and be into the things he was into. So when he was killed in a car accident, it was literally like the world went silent. There was a void in my world all of a sudden, and I'm still not over it. I'm just used to it." Richie, who was 24 at the time of his death on November 13, 1990, inspired 2012's CMA and ACM Song of the Year "Over You," performed by Blake's ex-wife Miranda Lambert.
On the 2017 anniversary of Richie's death, Blake took to Twitter to pay tribute to his big brother. "Lost my brother 27 years ago today," Blake wrote at the time. "I was only 14 at the time but it changed my life forever ... Made me realize that life is precious and there's no time like RIGHT NOW to go for it ... We still miss you, Richie!!"
Blake returns to The Voice for Season 15 on September 24 on NBC.
Photo: Getty Images
Chat About Blake Shelton Opens Up About Brother's Death