Rae Sremmurd Faces Off Against A Fan In Trivia About Themselves (VIDEO)
By Taylor Fields
September 12, 2018
Over the last few years, Rae Sremmurd has been all over hip hop. The brother duo, comprised of Swae Lee and Slim Jxmmi, has released three full-length albums, scored a major crossover hit with their song "Black Beatles," and have collaborated with some of the biggest hip hop heavyweights (as a duo and both separately).
Last year, the guys supported The Weeknd on tour, as well as headed out on their own headlining tour, but back in May they performed during an intimate show for fans in New York City to celebrate the release of their latest album, SR3MM. The album includes songs like "T'd Up," "Powerglide" featuring Juicy J, and more.
Rae Sremmurd also set to perform at this year's iHeartRadio Music Festival in Las Vegas, alongside a lineup of superstars, including Childish Gambino, Justin Timberlake, Mariah Carey, and more.
Recently, Rae Sremmurd met a big fan of theirs, Gabe, and faced off against him in trivia ... about themselves! (So, they should win, right?). Find out the winner in the video above, and take a look at some of the highlights of the intense competition below.
The competition started off tight...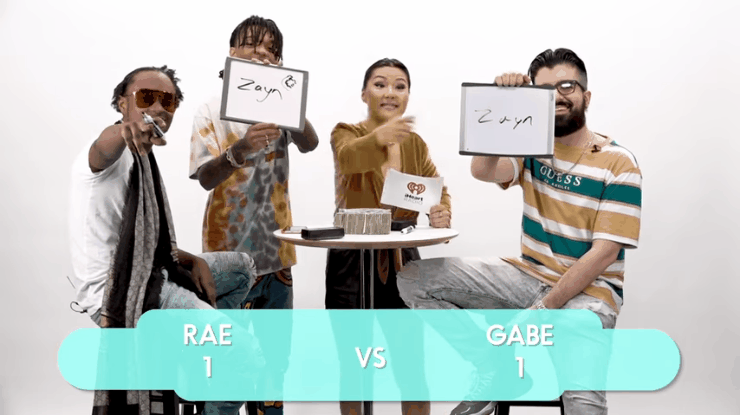 And by the end of the first round, it was all tied up. So, naturally, it was time to make it rain.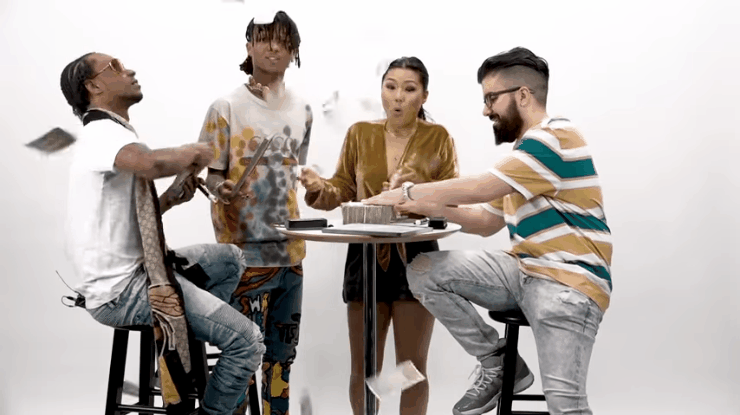 Then, it was time for the lightening round and the competition was getting intense.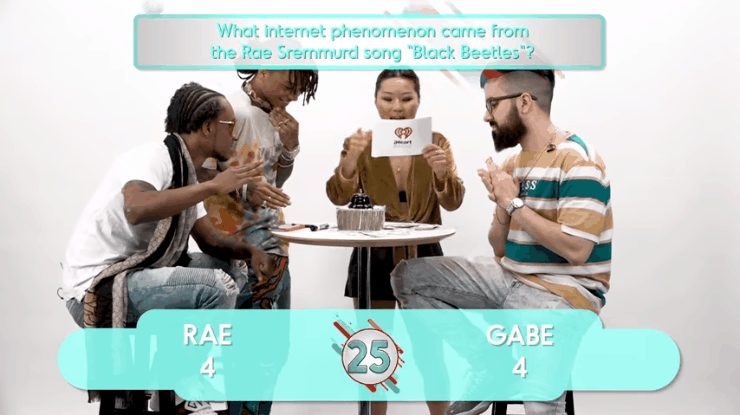 And in the end ... it was a tie game!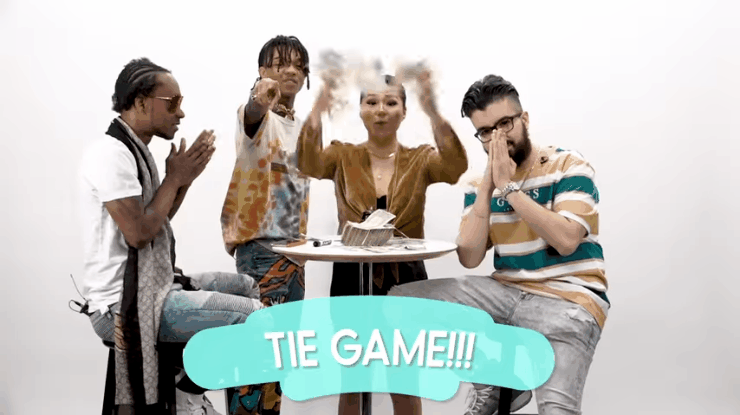 Watch Rae Sremmurd's Fan vs. Artist competition in the video above.