Lenny Kravitz Often Records Almost Completely Nude
By Andrew Magnotta
September 13, 2018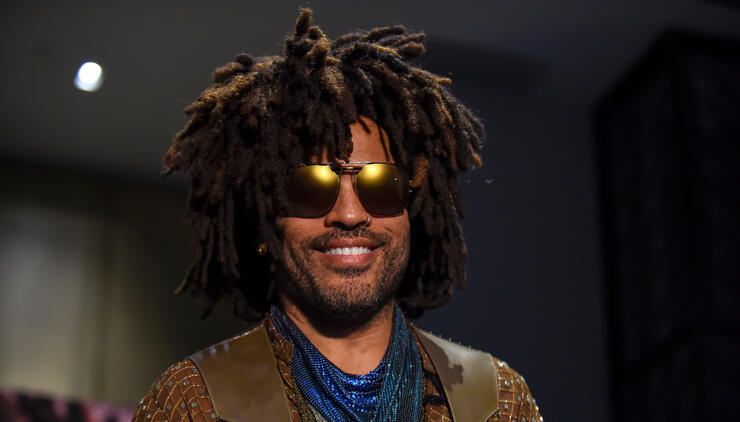 World-renown singer and guitarist Lenny Kravitz is loved almost as much for his style as he is for his music.
Kravitz' keen aesthetic is inspired by the likes of Jimi Hendrix and Prince, who famously never went out the door unless they looked every bit the part of a rock star. Kravitz is the same way.
But the rules are different when your recording studio is in your house. Kravitz admits the scene can get pretty raw. And he doesn't think his assistants appreciate it much.
"I'm normally in some, like, bathrobe, man," Kravitz tells Q104.3 New York's Out of the Box with Jonathan Clarke. "It's funny because the people that work with me, you know, come by and I'm sitting there looking like Fred Sanford in some old bathrobe. But yeah, it's usually a bathrobe, and sometimes I end up staying in the studio all day in the bathrobe."
Watch the clip above and see the whole interview below.
Kravitz says he began writing his new Raise Vibration album after waking up in the middle of the night with an idea.
"After maybe a month or so, I woke up in the middle of the night with a song in my head, which is normally how it starts," Kravitz recalls. "I ran to the studio...started working on it and I realized this was the beginning of where I was to go in a very natural way. Once you begin doing that, the floodgates open and all of this music comes. I dreamt the whole record, and that's what's beautiful about it. That's the real expression to me."
He says he shuffled down to his studio and began laying down demos. He stayed there for hours and hours until his creative flow finally slowed.
Photo: Getty Images
Chat About Lenny Kravitz Often Records Almost Completely Nude