Lili Reinhart Reveals Acne Caused Her Body Dysmorphia
By Paris Close
September 13, 2018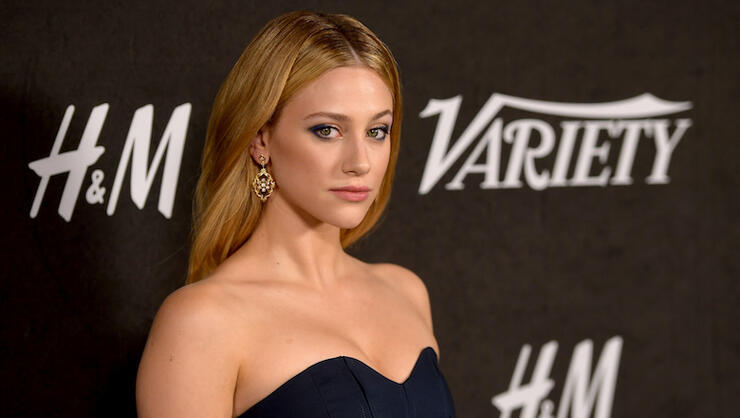 Lili Reinhart, our resident role model, is opening up about her continuing troubles with acne and how it's shaped her confidence and her body.
Reinhart has always been transparent about the insecurities she's faced in her coming of age — from depression to social anxiety — but there's one challenge the Riverdale star has yet to overcome: her skin. "I cried last night to my mom over FaceTime because of how ugly I felt I looked," the actress confessed in a new issue of Glamour. "My skin has caused me a lot of anxiety and sadness."
If you didn't know, Reinhart has cystic acne, a skin condition that can often lead to painful breakouts.
Signs of a growing zit, an acne scar or a shocking combination of the two is more than enough to make anyone want to stay in all day, and she knows the feeling. "I have a specific type of body dysmorphia that stems from acne," she added. "I see any acne on my face as an obsessive thing. [It's] the only thing I can think about, and it makes me want to hide."
Imagine having that stress compounded with unjust amounts of body-shaming? Remember when she had to correct a fan alleging she was pregnant?! That sort of scrutiny wears a person down.
Thankfully, the love of Reinhart's dedicated fandom is much louder than the trolls who try to bring her down. "Lorde actually messaged me on Instagram when I had spoken out about my acne," Reinhart revealed, "and she was like, 'Girl, I feel you. I'm totally on the same page as you.' It was really comforting and very sweet of her."
Plus, Reinhart has the love and support of her boyfriend Cole Sprouse, who reminds her every day just how beautiful she is.
Read Lili Reinhart's full interview with Glamour here.